In this guide, we have discussed the features of GSE Smart IPTV player and included detailed instructions for installing GSE Smart IPTV for PC, especially the ones running Windows and macOS.
If you time travel even a few years back, finding an online alternative to pay-cable or satellite-based TV connections was near to impossible. However, the significant influx of cord-cutters in recent years has encouraged companies to come up with proper IPTV solutions with modern features and affordable subscription plans.
Third-party IPTV providers are now quite popular, as they provide a massive lineup of premium channels under a $10 monthly subscription. Such IPTV providers give users an IPTV playlist URL instead of offering an official streaming app to save money on standalone app development.
In order to play an IPTV playlist URL, you will have to use an IPTV player on your device. If you are searching for a decent IPTV player, then look no further than the GSE Smart IPTV.
What is GSE Smart IPTV?
GSE Smart IPTV is one of the best IPTV players you can get right now. It is the only IPTV player that offers loads of customizations and advanced streaming options.
It has native support for HTTP, RTSP, and HLS-based streaming protocols, which are common in most IPTV services. It does also include dedicated EPG (Electronic Program Guide) functionality, which lets you import and updates XMLTV and JTV files.
With select EPG files, GSE Smart IPTV can automatically load up channel icons as well. XstreamCodes API is also integrated, which is also shared by several third-party IPTV providers.
The built-in media engine can playback any type of media file without additional codec plugins. The same applies to subtitles, only if your IPTV provider allows it for live broadcasts and on-demand content.
The media engine is also quite efficient, consuming less CPU and memory resources. Although it's not always mentioned, having an efficient media engine helps performance on low-end devices. GSE Smart IPTV also lets you switch between hardware and software-based video acceleration.
Assuming that you have plenty of storage space to spare on your Mac, you can even record live TV via GSE Smart IPTV. It also features an advanced set of parental controls, which lets users lock specific playlists and channels under a PIN code.
Although the user interface leaves a lot to be desired, GSE Smart IPTV is going through an active development phase for a long time now. In recent months, you can expect new updates with bug fixes and a modern overhaul of the app's UI.
Features
It supports several IPTV playlist formats, including M3U, M3U8, RTMP, and TXT.
It can parse and merge multiple IPTV playlists at once.
Users can add remote playlists over the FTP protocol or the built-in HTTP server.
GSE Smart IPTV is compatible with all the popular EPG formats.
The media engine is capable enough to playback most video, audio, and subtitle formats. A separate toggle to switch between hardware and software video acceleration is also available.
Unlike most other IPTV players, GSE Smart IPTV comes with advanced parental controls.
It is a cross-platform IPTV player. It works on Android, iOS, Android TV, Apple TV, and Mac devices.
GSE Smart IPTV For PC / Windows – Installation Guide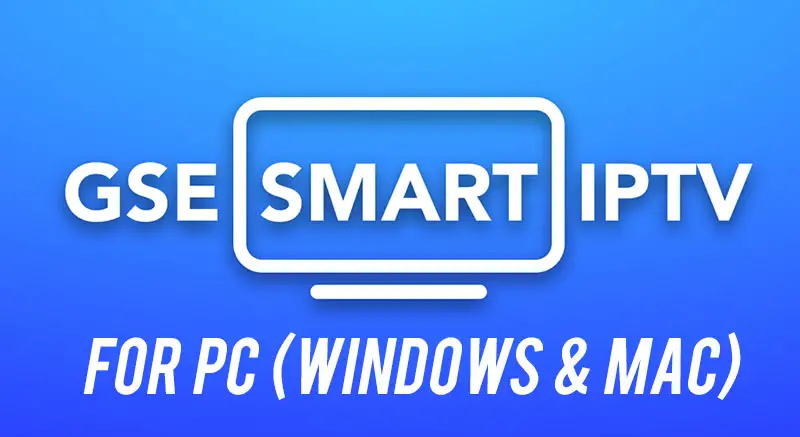 GSE Smart IPTV isn't officially available for Windows, so Windows users have no choice but to install the Android version using an Android emulator. In case you didn't know, an Android emulator is like a container that has its own software environment.
Although emulation can be pretty slow compared to running an app natively, GSE Smart IPTV on an emulator works flawlessly, even on entry-level PC hardware.
Two of the most efficient Android emulators are BlueStacks and NoxPlayer, which you can use to install and emulate the GSE Smart IPTV on your Windows PC. Here's how you can use them:
Install GSE Smart IPTV on PC with BlueStacks
Open up a browser tab and go to www.bluestacks.com. It's BlueStacks' official website.
Click the Download BlueStacks link on the webpage. It will download a file named 'BlueStacksInstaller_x.xxx.x.xxxx.exe' in your default downloads folder.
Once the BlueStacks Installer finishes downloading, go to your default downloads folder and double-click it to launch.
If the User Account Control (UAC) window prompts you to grant the installer required permissions to run properly, click Yes to proceed.
The installer window will appear on the screen. Simply click the Install Now option, then wait for it to download and unpack essential data files automatically.
*Note that you at least need 2GB of empty space on your C:\\ drive.
When BlueStacks is installed on your PC, click Complete to close the installer. The BlueStacks app should start up on its own.
Follow the on-screen instructions to go through the first-time setup process, similar to what you do on a new Android device. Make sure to sign in with a Google account, which is a mandatory requirement for downloading and installing apps from the Google Play Store.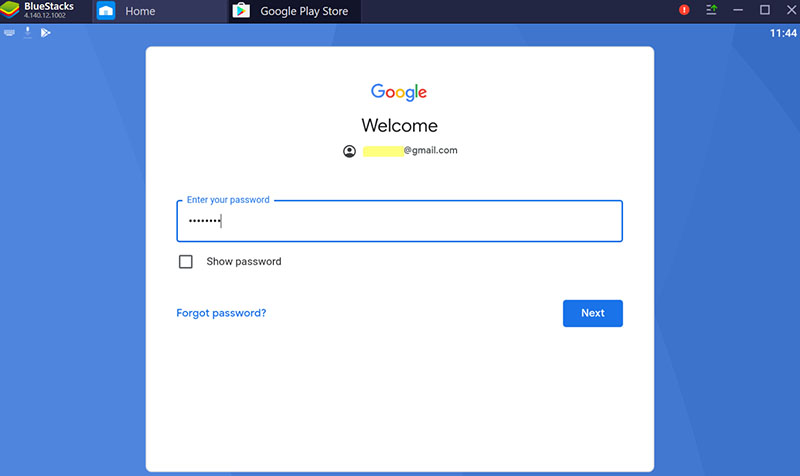 From the BlueStacks desktop, click the Play Store.
Now tap the search bar above the Play Store app, type in "GSE Smart IPTV," and click GSE SMART IPTV in the search suggestions.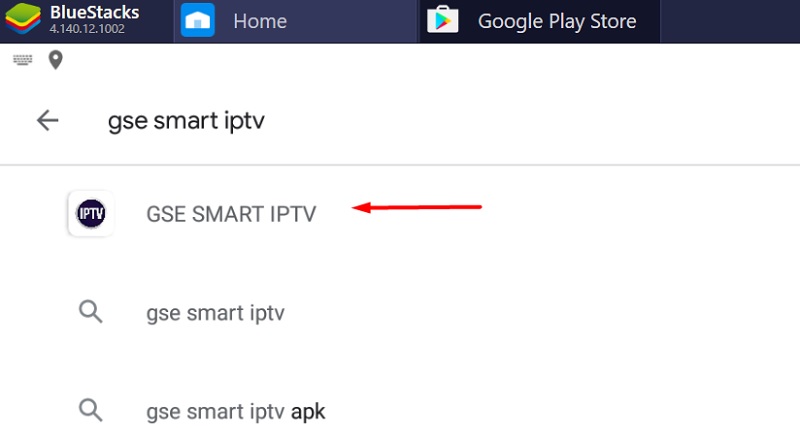 On the download page, click Install and wait for GSE Smart IPTV to get installed in BlueStacks.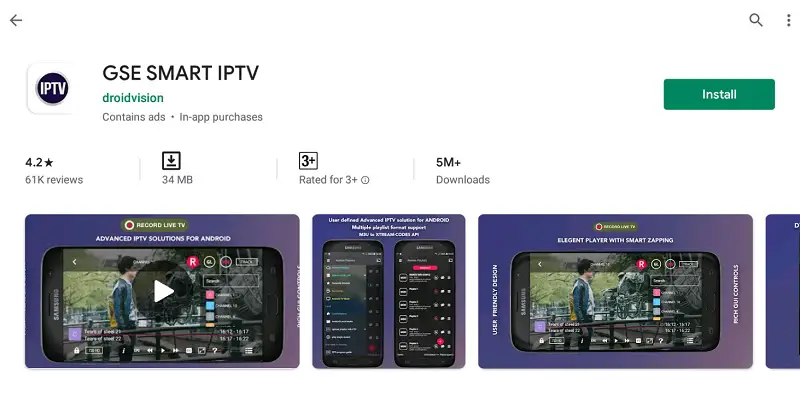 Once GSE Smart IPTV is installed, you can return to the BlueStacks desktop and open the app drawer to launch the app.
Download GSE Smart IPTV For PC with NoxPlayer
Visit www.bignox.com from a web browser, and click the Download button. At the time of this writing, the latest version of the NoxPlayer is 6.6.0.6.
Launch the "nox_setup_v6.x.x.x.exe" file once it is done downloading.
Accept NoxPlayer's agreements and click Install. Based on your PC configuration, it might download additional files, which shouldn't take more than a minute or two.
After the successful installation of the NoxPlayer, close the installer and launch the app from your desktop.
Similar to BlueStacks, follow the on-screen prompts to get to NoxPlayer's home screen.
Next, launch Play Store, sign in with your Google account, and install the GSE Smart IPTV app.
In case you encounter an error while trying to log in with your Google account, you can download the GSE Smart IPTV APK file from this link [https://bit.ly/38xOhBY], then drag and drop it to the NoxPlayer window. It will get installed on NoxPlayer.
How to Install GSE Smart IPTV on Mac
GSE Smart IPTV is officially compatible with macOS Mojave and macOS Catalina. Since it's available for download in the Mac App Store, it's quite easy to install GSE Smart IPTV on your Mac. Here's how to do it:
First, launch the App Store from the Dock or Launchpad on the Mac desktop.
Now highlight the search bar on the sidebar of the App Store, then search for the "GSE Smart IPTV"
Two separate versions of the GSE Smart IPTV app will show up in the search results. While the 'Lite' is free to download, its features are very limited when compared to the 'Pro' Choose your preferred version to continue.
If you choose the Lite version, click Get and then click Install. For the $5.99 Pro version, click the price tag. You will get the option to purchase the app.
In case you aren't signed in with your Apple ID for some reason, then make sure to do it when asked. Else, you won't be able to install GSE Smart IPTV from the Mac App Store.
Finishing Up
In this guide, we have talked about GSE Smart IPTV for PC and guided you through two unique sets of instructions for installing it on Windows and Mac.
If you are facing slowdowns in the emulation of GSE Smart IPTV on BlueStacks, then make sure to enable CPU virtualization from your computer's BIOS menu. Since the process varies from manufacturer to manufacturer, you will have to contact your PC or motherboard maker to learn how to enable the feature. A simple search on the web should also help you.