Millions of people around the world use Snapchat nowadays to express themselves and make communication with their friends and family. Snapchat allows its users to record short videos of themselves which they can share with the public and their friends. It allows them to make video calls to friends and family and also chat by sending messages to them. Let us know "Can You Login To Snapchat On Computer?"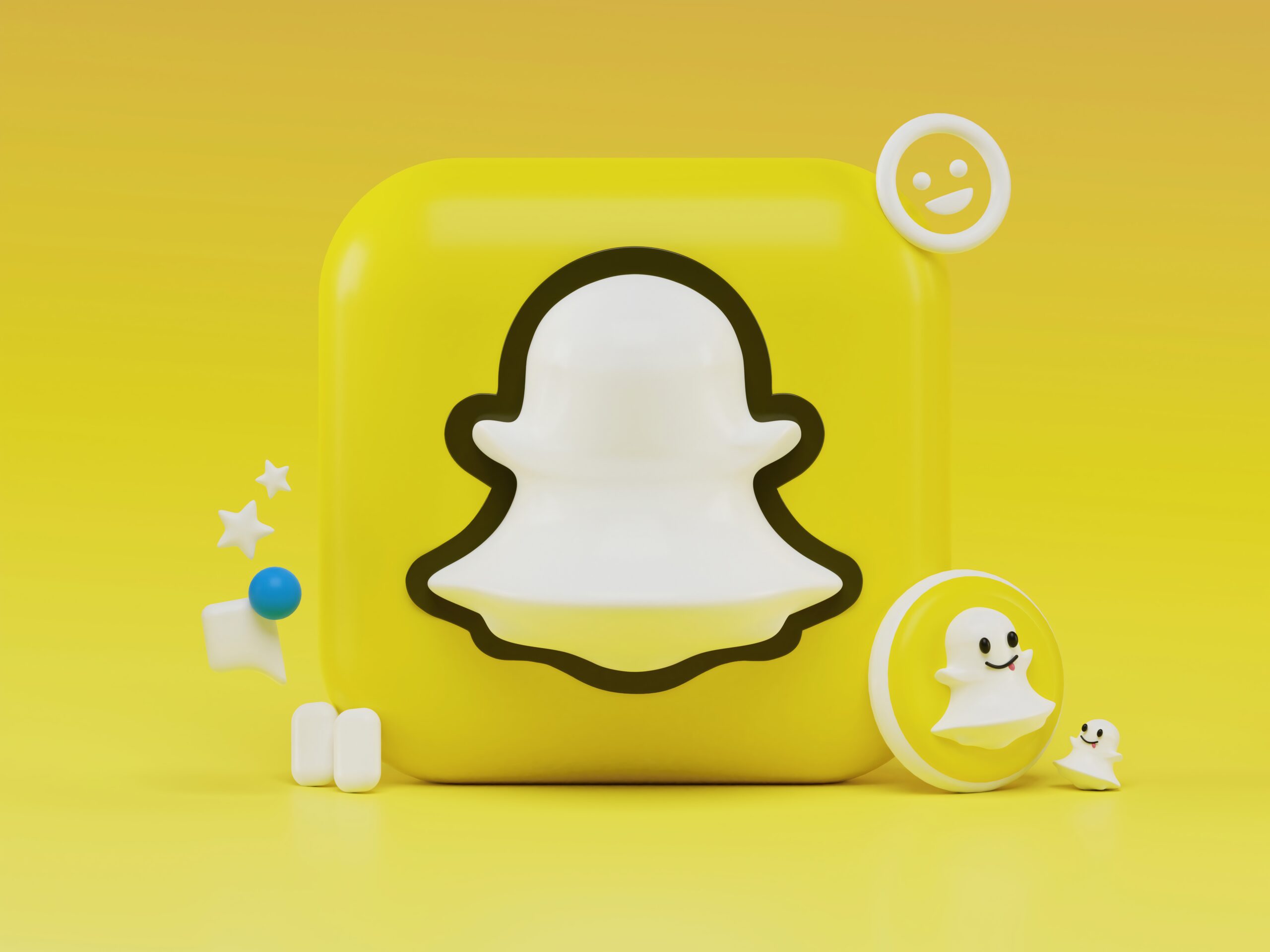 Can You Login To Snapchat On Computer?
Let us dig into "Can You Login To Snapchat On Computer?", You can watch your friends' stories at any time whenever they post on their storylines. On Snapchat, pictures can be sent to you directly for you to view and react to them. Many users have been asking questions if they can access their Snapchat accounts via a laptop or computer, do not worry as this article will show you how to use your PC or computer to access Snapchat and the features that you will enjoy on Snapchat when using your laptop.
In the past Snapchat users could only use it on their smartphones and could not use it on any other devices as the application available for downloading was only compatible with smartphones. In July 2022, Snapchat released the web version that users can use to access their accounts using their computers or laptops. The web version allows users to login into their accounts on their PCs and continues their conversations via the browser. The web version of Snapchat is only compatible with Chrome or Edge browsers. The web version is available to all snapchatters in Australia and New Zealand and only available to users who have subscribed to snapchat+ in the United Kingdom, United States, and Canada. The company is still working to ensure that it provides the service to all its users around the world soon.
The new Snapchat web version has come with a lot of joy to the users as it allows them to access their accounts on a larger screen and also a larger keyboard. Here is the process of logging into your account via the web and some of the features that are available on the web version of Snapchat.
How To Login Into My Snapchat Account On A Computer?
The steps followed to login into your account are straightforward. Now let us see.
The first step, you will have to open the Chrome or Edge browser on your laptop or computer.
Access the Snapchat website version via this URL, web.snapchat.com. When the URL loads, new people who are using the platform for the first time will have to hit the sign-up button and follow all the instructions and add their information to finish up the signing-up process. If you already have a Snapchat account, hit on login, then input your username or email address and your password then hit login to enter your account.After you have logged in to your account, you will need to perform a two-step verification on your phone. Be patient as you will be prompted to do this verification, so it is not complicated do not panic.
After the verification, your account will now be ready for you to use just like on your phone. Right now, the service is only available to users in New Zealand and Australia, users in the US, Canada, and the UK will have to subscribe to Snapchat+, here is how to subscribe to Snapchat+.
Start by making sure the service is available in your region, then download the latest update of the application.

Using your phone open the Snapchat app.

After the app opens, navigate to your profile via the profile icon.

On top of the page that opens, press on the Snapchat+ card that is on top of the page.

Select a subscription plan you want to subscribe to. You will get a seven-day free trial period after you subscribe.
What You Can Do On The Snapchat Web Version?
The web version helps you to keep chatting with your friends when browsing or working on your computer. The Snapchat web also allows one to make and receive voice and video calls just like on the smartphone. You will also continue the chats that were ongoing on your phone but this time on a larger keyboard and larger screen.
The top features available when messaging include chat replies and chat reactions. The Snapchat service team also promises to include Lenses soon. 
Another feature available on the Snapchat web is that your friends will see your Bitmoji accompanied with a laptop just to let your friends know that you are using a laptop via the Snapchat web.
A privacy screen is also available to hide your Snapchat window when you are doing another task on the other windows of your laptop.
All your messages will disappear from the chat box 24 hours after you received or sent them, this is just like on the app where messages are automatically deleted after 24 hours.
For privacy concerns, the website version restricts users from taking screenshots but all the users are advised to be concerned about what they share as their pictures can be taken from the Snapchat web using other devices.
The web version will allow you to see all your ongoing conversations and you can switch between them because the web version provides more space you can not compare your phone's screen to that of a computer or a laptop.
On the Snapchat web, apart from just sending messages and making calls, you can also watch stories posted by your friends and view the pictures that were sent to you directly.
The Snapchat web also synchronizes your messages or conversations with the app, and this ensures that you will not miss out on anything when switching between the platforms on your phone and your laptop.
What You Cannot Do On Snapchat Web?
With all those features that Snapchat web offers, there is still something that users cannot do on the Snapchat web and they will still need the services of their smartphones. You cannot use the Snapchat web to share your pictures with your friends or even post these pictures on your stories.
Snap team is working hard to ensure that they bring all these features to the Snapchat web very soon.
How People Used To Access Snapchat On Their Computers Before The Snapchat Web Came?
Snapchat web came just the other day in July this year. In the past, people could still use Snapchat on their computers but not directly like how the Snapchat web works. Before the Snapchat web version came, users could access Snapchat on their computers using an android emulator, this software allows users to use their mobile phone applications on their computers. An example of an android emulator is BlueStacks, with this emulator software, users could download the Snapchat app on their computers and use it, this process is no longer being used after the snap team unveiled the Snapchat web version which is even simpler to use.
Is It Applicable To Log In To One Snapchat Account On Two Devices?
Apart from the Snapchat web, another question that emerges is if someone can use two different devices to login into one account. The answer to this question is a NO because the application does not allow its users to simultaneously run their accounts on two devices. If you have your account open on one device and then log in to your account on another device, you will automatically be logged out of your account on the first device. But you will be able to login back into your account on any device provided you know the credentials used to sign you in.
Just know that you can only be online on your account on one device because the other will be logged out.
Is It Applicable To Log In To Two Different Snapchat Accounts On One Device?
Snapchat allows users to have one personal account and one business account, to help them separate their customers from their friends and family. You cannot have multiple accounts open on one device. When you login into one account for example your account the other account will be logged out (business account) and vice versa.
Conclusion
Now we have learnt "Can You Login To Snapchat On Computer?", Snapchat is a social media platform that allows users from all over the world to chat with friends and family, send short videos and photos to their friends, and also post these photos and videos on their stories. Just like Instagram, Facebook, and Twitter, Snapchat has also gained some legacy and popularity recently. Users were using android emulators to access Snapchat on their computers, but this became a story of the past when the Snap team introduced the Snapchat web version in July this year. The web version is only available to snapchat+ users in the UK, US, and Canada and all snapchatters in New Zealand and Australia, but the snap team is working to make sure that they avail this service to all their users worldwide. You can access the Snapchat web version via this URL https://web.snapchat.com.
Frequently Asked Questions
Can someone log in to multiple Snapchat accounts on one device?
Snapchat only allows one account to be active on one device, if you want to log in to another account on the same account the first account will be logged out automatically.
What should someone do if they forget their Snapchat login credentials?
When you have forgotten your password, open the app or website then press on forget the password, then input your email ID, an email with a link and the information to change your password will be sent to you.
Is the Snapchat web version available worldwide?
The Snapchat web version is still not yet available worldwide, but the snap team is still working to ensure that the service is available for all their users' world wide.
Can You Login To Snapchat On Computer?