FaceTime is an Apple program that allows you to video, voice call, or chats with your contacts. It is one of the most widely used video-calling applications. You may wish to mute the call or stop your video for a minute during a call. It is a good idea to learn how to mute someone on FaceTime.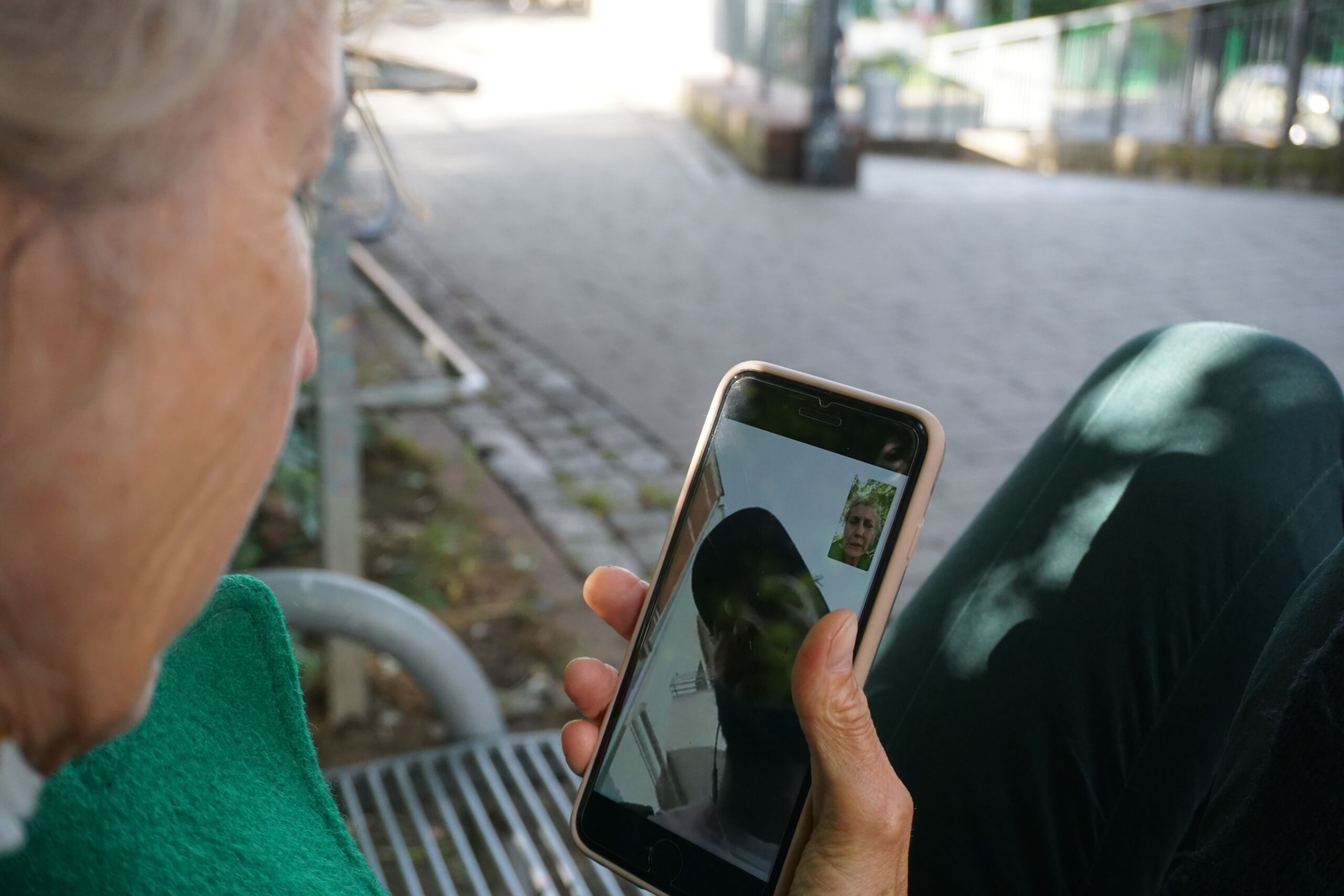 Can You Mute Someone On Facetime?
The ability to mute a caller is not enabled by default in FaceTime. The best you can do is turn off your device's sound or set it to Do Not Disturb mode. However, more opportunities exist for muting someone on FaceTime during a conversation. You cannot hear what other people are saying if you are muted. The other user may easily disable the microphone at any moment by accessing the settings on their smartphone. If the other person on a FaceTime call has muted their microphone, a moon icon will display next to their name.
Can I Put Someone on Facetime's Mute List?
Facetime does not enable you to mute someone using the platform. There is no easy method to mute the person you are contacting on FaceTime. You can only mute yourself if you want to prevent others from hearing what you are saying. 
There are, however, various workarounds that may accomplish the same result. You have two alternatives if you require some privacy during a FaceTime session. During a call, you may mute the audio or stop the video. 
Reasons Why Facetime Users are Unable to Mute Others?
Although there are various methods for muting someone on FaceTime, there are reasons why the app does not allow people to mute others.
The platform aimed to distinguish itself from other comparable calling apps.
During the call, one may need some privacy.
Someone may call at an inconvenient moment, or you may not want the person to carry on a background chat during the facetime video session.
Muting Someone on Facetime
Here's how to mute your FaceTime call or stop the video feed entirely:
Reduce the volume on your smartphone
Decreasing your device's volume is one of the alternatives for lowering someone's voice during a FaceTime discussion. It allows you to reduce the level for certain attendants when they talk manually.
To prevent the other person from hearing any sound when using FaceTime on your Mac, just hit the Mute button. There will be no sound from your Mac, even from the person you contact. Unmute your Mac by hitting the Mute button if you want to resume hearing the other person.
The iPhone is not compatible with this method.
You can reduce the level on your iPhone, but you can't entirely turn off the sound during a FaceTime chat. It is usually a good idea to lower the status on your iPhone if someone's voice disturbs you during a FaceTime session. To silence particular call attendants, you must manually reduce the volume each time they speak.
Request that they mute themselves
Asking the other person to mute oneself is one of the most reliable ways to mute somebody on FaceTime. You may request that the other person turn down their volume. They must touch the call window first, drag the gray area and pick the Mute button. 
If they want to mute the call on their device, they may follow the instructions in this post. Once you are ready to continue talking, ask everyone to unmute themselves. 
Regardless of the device, you may use it to participate in the FaceTime conversation. A hands-free headset or headphones may be plugged in at any time. However, it will be ineffective if several people are on the call and you want to mute one or a few attendants.
To mute someone's FaceTime on Android, try reducing or muting the volume on your device using external buttons. If you cannot reduce the volume to the appropriate level, you may change the volume levels from the handset's Settings app. To begin, open your device's settings menu.
Choose Sound and Vibration and deactivate the media volume.
How to Mute FaceTime Group Calls?
Supposing you choose to join a conversation where people often call or Facetime those who aren't actively participating. If you want to mute a group FaceTime conversation, you need to do the following steps:
Open up FaceTime on your device.

Go to the chat room where everyone is talking at once.

If you choose the names at the top of the chat and click on Info, you will get further details about those people.

To dismiss the alerts, scroll down. It will prohibit you from receiving notifications for Facetime calls and conceal all alerts for that group chat.
Muting Yourself During a FaceTime Video Call
To mute yourself on FaceTime, Follow these steps:
To initiate a call, choose the window and hit the Microphone key.
The other party on the line can still hear you, but they won't be capable of hearing your voice.
To resume speaking, tap the Microphone button once again. When the microphone is turned on, the button will be white, and when it is turned off, it will be gray.
Can You End a FaceTime Call Quietly?
To stop a FaceTime conversation quietly, a popup notification will appear if you tap anywhere on the screen during a call.
From the popup menu, choose Leave or End Call.
Confirm the call's termination. The technique applies only while you are on a video call.
On a one-on-one call, you will see an End choice, and on a group call, you will see a Leave option.
You may end the call by tapping the button on the left sidebar of the FaceTime app.
How to Disable the Camera During FaceTime on iPhone or iPad?
The FaceTime camera should probably be disabled for a bit. If you want to achieve that, do what's outlined in the steps below.
Get into your FaceTime preferences while you're on the app. Use a downwards swipe of your finger.
Click the camera's off button.
Alternatively, you may access the FaceTime menu by touching the screen during a call.
Next, disable the camera by tapping the Camera (Video) an icon at the top of the screen.
Also, the Animoji feature of FaceTime allows you to hide your real face behind a cartoon. In this method, you may participate in a video conference even if you're not feeling confident in front of the camera by appearing as a cartoon animal, Memoji, or other figures.
While you may restrict access to the camera for certain applications, there is no way to turn it off for all FaceTime conversations or the app itself. The camera app and FaceTime will disappear if you deactivate the camera on your iPhone or iPad.
Benefits of FaceTime
FaceTime has the following fantastic features or benefits:
It's free and simple to use.

It is embedded into almost all Apple products.

It supports both voice and video calls.

It's

convenient since you can use it anywhere with Wi-Fi or an Internet connection rather than in areas with cell phone service.
Conclusion
Facetime does not enable users to mute others in a group chat or call, but it does include a variety of privacy safeguards to guarantee users have a positive experience. Using the settings provided, you may use the earlier steps to mute someone on FaceTime to avoid the annoying sound and see their video. However, some users often struggle to mute someone during a call.
During a FaceTime conversation, you may mute the audio or stop the video on your iPhone or iPad. So that you know, muting video and audio will only affect your stream; everyone else on the call will continue as normal. If you are muting yourself, it is good to inform the other person so they do not believe there is a problem with the connection.
FAQs
How do I enable Do Not Disturb Mode on my device during a FaceTime call?
There are many options for doing this. You can swipe up from the bottom of the screen on an iPad, iPhone, or iPod touch to open the Control Center, then hit the Do Not Disturb icon. On a Mac, go to FaceTime > Do Not Disturb.
If you are using FaceTime, how do you determine whether you are muted or not?
Look at the mute symbol on FaceTime to see whether you have been silenced. If it's gray, it signifies you are not muted and can be heard by the other person. However, if it is white, it indicates that the mute option has been engaged, and the other person cannot hear you.
What happens on FaceTime when you block someone?
Blocked FaceTime calls continue to ring indefinitely. When someone you have banned attempts to Facetime, their phone will ring without receiving a response. There will be no response from your end, and you will be completely ignorant of the call. It will continue until the blocked cller gives up and quits attempting to reach.
Can You Mute Someone On Facetime?