In this article, we will show you legal ways to set up and watch IPTV on Smart TV. 
Smart TVs have come a long way in recent years, both in terms of versatility and mass affordability. Android TV is a popular operating system among TV manufacturers, but most of the affordable TVs have either Roku or Amazon Fire TV built-in.
Although Android TV is undoubtedly the best OS for smart TVs, not every TV manufacturer uses it. LG and Samsung are two prime examples, both having their own operating system. LG's webOS and Samsung's Tizen OS are also found on the company's flagship smart TV models.
Now, there are some shortcomings of running proprietary software on smart TV models instead of an established OS like Android TV. One of them is app compatibility, as developers of streaming services have to do separate development for their standalone apps to work on limited resources and software environments.
However, that's not a problem anymore as both LG and Samsung have made their proprietary software open-source, so that more developers can create apps for it. Vizio's SmartCast OS is also quite similar to LG's webOS and Samsung's Tizen OS.
If you own a current-gen LG, Samsung, or Vizio smart TV with updated software, then you can say goodbye to your cable TV connection with a couple of over-the-top IPTV services available on the webOS, Tizen OS, and SmartCast platform.
Nowadays, IPTV services offer a vast lineup of channels at an affordable price, as well as introduce you to new features that will change your linear television experience forever.
This guide will tell you everything you need to watch IPTV on smart TV, so just sit back and join us in the world of live TV streaming services.
How to Watch IPTV on Smart TV
Below is a list of popular IPTV services that lets you stream live channels on smart TVs. Note that not every IPTV service is compatible with all the proprietary smart TV OS platforms, so verify if your smart TV supports the IPTV app before purchasing a subscription.
Unlike your cable TV connection, you get the option to terminate your live TV subscription anytime you want. None of these live TV providers will force you to sign up for a contract, which is certainly a relief.
AT&T TV NOW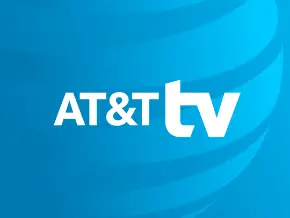 AT&T's acquisition of DirecTV led to a major rebranding of the DirecTV NOW live TV service, which is now called AT&T TV NOW. Not to be confused with AT&T TV, AT&T TV NOW is focused on delivering linear television channels to cord-cutters.
AT&T TV NOW has recently removed HBO channels from $65 monthly PLUS package and offering it as an optional $10 add-on, effectively bringing down the price of PLUS package to $55/month.
With PLUS, you get 45+ channels, including ABC, BET, CBS, Cartoon Network, CNN, Comedy Central, CW, Disney, ESPN/ESPN 2, FOX, FS1, HLN, NBC, NBCSN, SYFY, TBS, TNT, etc.
The monthly $80 MAX package increases the channel count to 60+, and it offers a more comprehensive sports coverage. Alongside channels from PLUS, you also get BTN, CBS Sports Network, ESPNews, ESPN U, Golf Channel, SEC Network, etc. HBO's set of channels and Cinemax add-on is included with the MAX package.
Optional premium networks like Showtime, Starz, and Epix can also be added later on.
AT&T TV NOW also offers on-demand content from several television networks. However, the collection of movies and TV shows wildly varies on the networks and your subscription package.
AT&T TV NOW also lets you record up to 500 hours of TV shows and sports events, which you can access over cloud storage. You can even skip through commercials, fast-forward, and rewind your recordings.
Subscribers will also get to stream channels from AT&T TV NOW on up to three devices at the same time. However, it does not support multiple user profiles.
AT&T TV NOW is available for 2017 and 2018 Samsung Smart TV models. Sadly, LG and Vizio smart TVs aren't supported by the service yet.
fuboTV
fuboTV's channel lineup extends to 200, making it the only IPTV service in this list that offers over 100 channels.
fubo has an extensive list of entertainment, news, and kids, and sports channels, which includes: AMC, CBS, CNBC, FOX, NBC, HGTV, A&E, CNN, FOX News, Lifetime, History, FOX Sports, NBCSN, NFL Network, BTN, CBS Sports Network, NBA TV, etc.
fuboTV's subscription plans are available at different price ranges. The classic base fubo Standard package offers 100 channels, The Ultra package offers 171 channels that include nine channels from Showtime, as well as additional entertainment, news, and sports channels.
Optional add-ons like AMC Premiere, Showtime, and several other fubo Extras are also available.
fuboTV also carries on-demand content from its partner networks, with movies and latest TV show episodes to offer. Catch-ups are available on-demand too.
With fubo, you do get cloud DVR storage for recordings. While the fubo Standard package comes with 30 hours of storage space, the Family and Ultra packages come with 500 hours of DVR storage.
Similarly, the number of simultaneous streams is bumped to three on the Family and Ultra package, whereas the fubo Standard plan is limited to two streams.
fuboTV is available on most 2015-2019 Samsung Smart TV models. However, support for on-demand content streaming from fubo is yet to be introduced in the Tizen version of fuboTV. On Vizio SmartCast 3.0 TVs, you can cast live channels or on-demand content from your Android/iOS devices.
Hulu Live TV
Another great way to watch IPTV on smart TV is Hulu live TV. You have probably heard about Hulu before. It's an on-demand streaming service that offers the latest blockbuster movies, TV shows, and award-winning original programming.
However, most of you have probably never heard that it also provides live TV channels with its Hulu + Live TV plan, which asks for a monthly fee of $54.99.
With over 65+ popular entertainment, sports, kids, and news channels, Hulu Live TV offers one of the richest lineups of channels in the live TV streaming market.
Major television channels, such as ABC, CBS, FOX, NBC, A&E, Animal Planet, Cartoon Network, CNBC, CNN, Discovery, Disney, Fox News, Freeform, HGTV, Lifetime, National Geographic, NBCSN, TBS, TNT, truTV, and many more can be streamed in HD on Hulu Live TV.
Hulu Live TV even includes almost all the ESPN suite of channels while maintaining a reasonably priced subscription plan. Hulu's optional premium channel networks include Cinemax, HBO, Showtime, and Starz as well.
Along with live TV channels, subscribers also get to stream content from Hulu's on-demand streaming library, which already has the latest episodes of popular TV shows from Hulu's partner channels.
Similar to other IPTV services, Hulu Live TV also includes 50 hours of cloud DVR storage, which can be upgraded to 200 hours with an optional feature add-on. Note that the storage limit is shared across all the user profiles.
Hulu Live TV lets users stream on two devices at once, but the $9.99 Unlimited Screens add-on will let users stream on unlimited devices on the same network, and three devices on different networks.
All LG TVs running on webOS 3.5 (or higher) is compatible with the latest Hulu app. Samsung Smart TVs from 2016 is also supported, and they all receive Hulu's major feature updates. The same applies to Vizio SmartCast TVs.
Sling
Sling is a budget-friendly IPTV provider for cord-cutters. It currently offers three main subscription plans: Sling Orange, Sling Blue, and Sling Orange + Blue. While the first two plans are available at the same monthly fee, the lineup of channels is significantly different.
The Sling Orange + Blue plan combines both of the base plans and offers 50+ channels.
AMC, A&E, AXS TV, Bravo, BET, BBC, CNN, Cartoon Network, Disney, FOX, FS1, NBC, NBC Sports, NBCSN, E!, TBS, Comedy Central, ESPN, Discovery, National Geographic, HGTV, Freeform, and NFL Network are a few of the channels you can expect to watch on Sling.
From select partner channels, you can even watch TV shows, movies, and catch-ups on-demand.
You only get 10 hours of cloud DVR storage with the Sling plans. In terms of simultaneous streams, the combined Sling plan will let you playback Sling channels on four screens. It is limited to one screen for Sling Orange and three screens for Sling Blue.
The Sling app can be added on most 2016-2019 LG Smart TVs running webOS 3.0 or later versions of the software. Select 2016-2019 models of Samsung Smart TV are officially supported by Sling.
Although the same can't be said for Vizio SmartCast TVs, you can cast Sling channels on it from the Android/iOS version of the Sling app.
YouTube TV
YouTube TV is the best live TV streaming service on this list of best IPTV for smart TV, considering that it offers 70+ quality American entertainment, news, kids, lifestyle, and sports channels for only $64.99/month.
YouTube TV's flagship lineup of channels also includes local and regional channels.
Based on your location, you get to stream channels like ABC, FOX, CBS, NBC, ACCN, BTN, AMC, Adult Swim, BBC, CBS Sports, CNBC, CNN, Cartoon Network, Discovery, Disney, ESPN/ESPN 2, FS1/FS2, FOX Sports, Freeform, HGTV, MLB Network, NBA TV, NBC Sports, Nat Geo, Oxygen, SundanceTV, Telemundo, truTV, USA, and many more.
Alongside sourced on-demand content from television channels, the availability of additional networks, such as Acorn, AMC Premiere, CuriosityStream, Epix, FOX Soccer Plus, NBA League Pass, Showtime, Starz, Sundance Now, and Shudder also leaves users with more streaming options.
Similar to other IPTV services on this list, YouTube TV also offers cloud DVR feature, albeit with zero limitations on cloud storage space and simultaneous recordings.
Since YouTube TV also gives subscribers the ability to add five additional accounts under the same subscription, everyone can have their personal DVR library space and watch history. Up to three devices can be simultaneously used for streaming channels from YouTube TV.
YouTube TV also supports a wide range of smart TVs, which includes 2016 or newer models of LG and Samsung smart TVs, as well as all Vizio SmartCast TV models. Just make sure to update to the latest software revision on your smart TV to avoid performance issues with YouTube TV.
Final Thoughts
We hope now you got all your answers to watch IPTV on Smart TV.
The hardware and software on smart TVs have greatly improved to a point where you won't even need an additional streaming device for online content consumption. The same goes for IPTV services, which is now a worthy replacement for bog-standard cable or satellite-based pay-TV connections.
This guide is your ultimate destination to learn about all the IPTV services that provide both linear television channels and on-demand content on LG/Samsung/Vizio smart TVs. In case you find it helpful, then leave us your feedback in the comments.