Although Etsy has been operating since 2005. Still, every discerning potential customer will be bombarded with queries about how safe it is. This breeds the need to put together in a post how safe Etsy is. Therefore people looking for the answers to the authenticity of Etsy need not look further. Instead, they should make it at home with this article, it has everything they need to know.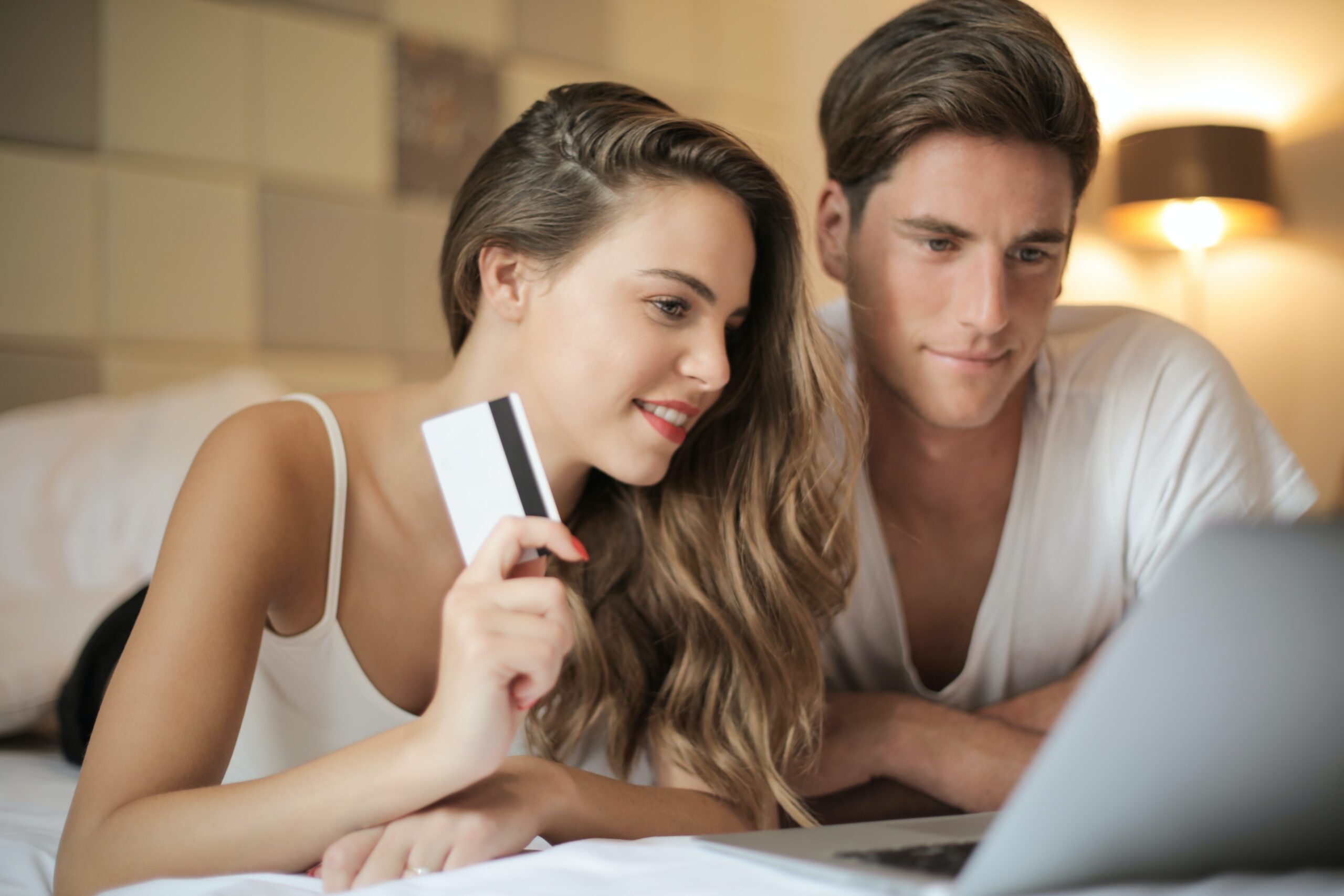 Is Etsy Safe?
Yes, Etsy is safe, it's safe for its customers and sellers alike. This is a company that has been around for a long while and it's still making waves. However for more verification, grab your popcorn, sit in your favorite chair and keep reading!
What Is Etsy And What Happens On Etsy's Site?
Before this article gets into details of explaining how trustworthy Etsy is. It's best to start with what goes on in the company. That way readers will know upfront if they need to go on with the article or not. 
The Etsy company started a long time ago, in 2005. Two years down the line, the company became one of the most patronized and talked about. That's why today, it's a billion-dollar company, traded on the stock market. 
Etsy is similar to Amazon and eBay. Although it's unique in that it doesn't just sell almost everything. Instead, Etsy focuses on hand-made, craft, and vintage products alone on their site. One of the major policies and requirements of their sellers is that they're only allowed to sell hand-made products. 
So basically, the company acts more like a middleman that allows sellers to put up their products for sale. Then help connect those sellers to customers interested in buying their product. 
This e-commerce site prohibits its sellers from putting up for sale hand-made products that are not theirs originally. Above all, Etsy is the best bet for buyers looking for all kinds of hand-made products. 
How Does Etsy Assures And Grant Customers 100% Security?
Now that the readers understand what Etsy is safe and the kind of services it renders. Here are 9 important and unique ways the company ensures customers have a wonderful time making purchases on the site. 
1. SSL Protection 
Not every site has SSL protection and the best way to find out is to check the site's address. The Etsy site address starts with "HTTPS", proving that it has SSL Protection. 
Sites whose address starts with  "HTTP" doesn't provide the best protection to customers. On Etsy, customers don't need to worry about their information getting leaked.
Therefore, only Etsy has access to the information of customers. It can't get leaked to third parties and hackers out there.
2. Generous Return Policy
Ordering a product and getting something else. This includes getting oversized, damaged, or an entirely different product is common with online purchases. They are aware of this, and that's why they set up a 180-return policy for customers looking for a refund.
This protects customers from dangerous sellers who are out to scam buyers. Although they grant customers the grace of 180 days after purchases to return a product. The customers should note that they'll pay shipping fees for the returned product. 
3. Trust & Safety Team
They have several teams that have several excellent services, one of them is the "Trust & Safety team". This team helps watch out for sellers that are fraudsters. 
They're in charge of making customers understand how to enjoy a safe purchase on the site. Also, when there's a complaint from the customers, they look into it and help solve the problem. 
4. Secured Payment Method
The company allows customers to use several payment methods. They are; 
Discover.

Eurocard.

Apple Pay.

Google Pay.

Carte Bleue.

Visa.

Klarna.

Mastercard.

American Express.

Major debit cards.

Major credit cards. 

Other country-specific payment methods.
However, the most secure mode of payment Etsy advises customers to always use is Etsy gift cards and PayPal. Nonetheless, they use TLS for all of the above-verified payment modes customers want to use. 
5. Excellent Conflict Resolution System 
So many things can go wrong when people shop online. They could receive the wrong item, or sometimes they may not even get their products.
Fortunately, Etsy provides a method for consumers to address such disputes. They have a panel of arbitrators that will go over the issue and make a ruling.
This procedure is typically extremely short, and it assures that both sides are. i.e., the seller and buyer are handled equitably. 
The customer support team will thoroughly analyze each situation and make conclusions based on Etsy's policies and standards. This ensures that each matter is handled fairly and expeditiously.
6. IT Support System 
Etsy's IT support system is always available to assist customers with technical issues. So if they're experiencing difficulties with their orders, they should open a case with customer care. 
They assist with cyber-related Etsy-related problems as well. Etsy's cyber security team monitors the site around the clock to ensure its safety and security.
They always update their security to ensure that it's safe for customers to shop. It's worth noting that Etsy takes security very seriously. The members of the IT support system are talented and up to the task of providing the best security to buyers and sellers alike. 
7. Accepts Verified Sellers Only
This e-commerce site doesn't accept sellers that fail to provide their home addresses and phone number. Plus, real name and government-issued identification card. 
They use all this information to know if the potential sellers are who they claim to be. Etsy doesn't hesitate to lay off sellers proven to be fraud to ensure that customers are protected from them. 
8. Worldwide Recognition 
One of the best ways to show the authenticity of a company is to find out the recognition affiliated with it. Etsy has enjoyed publications from top-notch media such as Forbes, New York Times, and Street Journal. 
These reputable media sites can't mention Etsy except it's a reputable company. Counting from 2005 till this moment, this has helped ease the mind of many customers over Etsy. 
9. Feedback Opportunity 
After purchase, Etsy allows consumers to write feedback, which is visible to other users. This feedback system is an outstanding way of keeping sellers accountable for their behavior while also fostering buyer-seller confidence.
It means that if a seller consistently receives negative feedback. Other users will notice and may choose to avoid that product.
Buyers can use Etsy's feedback system to give favorable ratings to sellers who have provided them with a positive experience. Consequently, these ratings help attract more customers to the sellers.
Must-Dos For Customers To Enjoy Safe Purchase On Etsy
The responsibility of enjoying a fruitful and safe transaction doesn't lie in the hands of Etsy alone. The customers out to purchase a product/products have a role to play as well. This includes
Thorough Check Out Of The Seller 
Before proceeding to pay for a product, customers must ensure they scrutinized the review of the seller they're opting for. The reviews tell the impression of previous customers at the particular shop for the seller. 
Opt For Customers With Higher Sales
Another thing to check out is the sales of the seller. People will naturally go after quality things. Therefore higher sales show that the particular seller has a good reputation.
Do Everything On Etsy Website? 
Everything as regards purchasing on Etsy should not leave the Etsy site. The company has provided everything required for a successful purchase on the site. 
There's a space for making safeguarded payments of purchases. If there's any need to interact more with sellers, there's a messaging icon available on the profile of the seller. The customer and seller can use the messaging icon to communicate effectively. 
Ensuring every conversation regarding purchasing on Etsy is done on the site comes in handy always. Especially when there's a need for the customer to make a complaint. The Trust and Safety team will have faith in the buyer because they can see how everything went down on the site.
Report Suspicious Emails
One way to discern a scammer is when the seller asks the customer to provide their email. Or they somehow find a way to send an email to the customers. 
Etsy forbids sellers from sending emails to customers. Therefore when a customer experiences such, they're to immediately forward the email to spoof@etsy.com.
Bottom Line
On a final note, Etsy is a wonderful and trustworthy site to get top-notch handmade products. It has been in existence for ages
and it's still standing as a reputable website marketplace. You won't regret choosing Etsy!
Frequently Asked Questions
#1. Can one get jewelry on Etsy?
Of course, they specialize in homemade products and jewelry is one of those products. 
#2. How does Etsy help out when a customer gets scammed?
Etsy advises that the customer talk it out with the seller first. If it doesn't go well. Etsy has a case system that customers can access to lay complaints to them directly. 
#3. Can a customer rely on a seller's reviews?
Sure, Etsy encourages its customers to leave honest reviews of their dealings with sellers on the site. Therefore customers can rely on those reviews.