Blogging is an act of sharing your ideas, thoughts, views, perspective, and experiences with readers online and also recognizing their thoughts and ideas. Blogging is a way of connecting to readers on a website depending on your niche. So, if you are looking to start a blog, there are many jargons to be familiar with, and one of them is the blog address.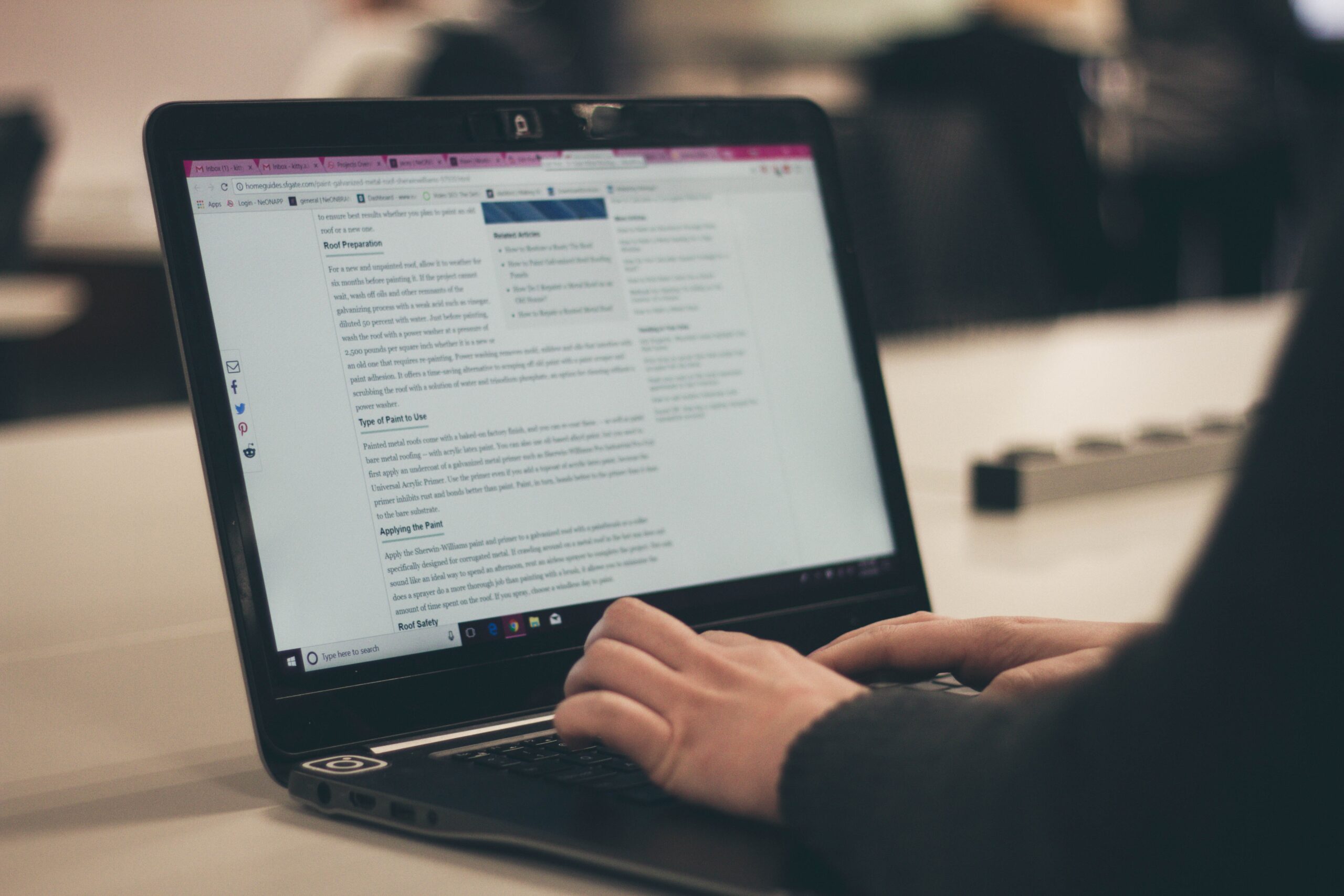 What Is A Blog Address?
A blog address is commonly referred to as a URL, Uniform Resource Locator is the link that is used to locate or enter a website page or a blog. Most of the time, it ends with .com, .web, .org, ng, etc.  A blog address is a link or address that contains the domain name of a blog with ".com". Each blog address is always unique even within a blog, each post has its unique address which leads readers to the post. A blog address is a term that every blogger must be familiar with as it is important especially when starting a blog
The difference between a blog address and a domain name 
A blog address is a link (also called the URL) that leads visitors to your blog, while your domain name is the name of your blog. it is a peculiar name that makes you unique and tells your visitor what you do, for instance, https://bbcnews
BBC news is the domain name, and this name makes them different from other news agencies, and BBC news reflects in the blog address at the beginning of a blog address, you either see HTTP or WWW.
HTTP means hypertext transfer protocol. HTTP is used when the information is passed between a website and a web browser while WWW means the World wide web,it is used when data is viewed using the web browser.
Things to know about a blog address
A blog address may end with a dot commercial if it's a personal blog, a dot organization if the website is owned by an organization or a dotted network. These are known as the top-level domain
WordPress has the free and paid plan, Free-plan always has .WordPress.com, while for the paid plan, it is always the domain name dot com.
Although, dot com helps to gain visibility.
Starting your blog
A blog is a unique and fantastic way of expressing your thoughts, ideas, and perspectives about life, also a useful way of promoting your business, career, work, talent, and brand, it is a modern way of showcasing your products and services to people all over the world without a barrier of time, and distance.
Blogging is also a means of showcasing your hobbies, and what you love doing. There are many blogs on cooking, writing, games, music, karaoke, etc and the most fantastic part is that you can make money while doing these things. 
Depending on the niche you want to focus on, there is always room for growth when you are consistent with blogging by interacting with visitors and sharing your posts on social media. As time goes on, you will start getting traffic on your blog.
The following tips will help you when starting your blog:
Choose a niche: 
You have to be focused on what you want people to know about you.  if you want to blog about pets, stick to it, if you want to blog about travel, stick to it. If your line of interest is photography, your post should always relate to photography. While choosing a niche, ensure it is a line of interest.
Choose a blogging platform:
 There are various platforms that you can take advantage of. The most common platform is WordPress. But there are other platforms like Bluehost, blogger, Tumblr, etc. Blogging platforms always provide free and paid plans but it is advisable to go for the paid plan so you can have absolute control over your blog address. An advantage of WordPress and Blogger over other platforms is that some themes and plugins will help you to design your blog to what you want it to look like.
Promote your blog:
 After creating your blog, the next thing is to promote your blog, your blog is not going to gain visibility if you don't promote it on social media like Facebook, Whatsapp, Twitter, Instagram, Snapchat, TikTok, etc.
How to choose a domain name and factors to consider while choosing a URL?
Your URL is how people will remember you, so certain factors must be considered when choosing a domain name because it represents you, and what you do and it has to be perfect!
If you are not using your name, you can use your nickname or brand name. Be creative when coming up with a name. 
Must have a keyword: 
Your URL should carry a keyword. For instance, if you are a writer, your URL can have write, pen, writer, etc. In it. Or if you can make it your name if you want to write books and be known for your name.
Avoid numbers and punctuation: 
Your URL must be simple to ensure readabukURL that is complex for people to remember. 
Must be easy to pronounce:
 When you say your URL to people, they should be able to type it in their browser. If they find it difficult to do that, then, your website will not get the huge traffic you are aiming at.
Must be memorable and amazing: Your blog should be memorable and nice and speak about what you do without and your URL should be easy for readers to remember
How to place ads on your blog?
If you want to be a full-time blogger, then, placing an ad on your blog is one thing you will have to give big consideration to. Although there are other ways to make money off your blog, this is a super duper means you might want to give it a trial. 
For example, if you blog about phones and gadgets, you might want to place ads for phones and gadgets of companies that sell phones like Samsung. The first thing you'll do is check if Samsung offers affiliate programs. If they do, you'll buy Samsung products from them to build credibility and visibility, then, you'll be able to affiliate with them.
 Note: Whatever product you're promoting, make sure that you inform your audience that you are an affiliate of that company as it is required by the Federal Trade Commission.
Placing ads on your blog requires you to have a Google account, give Google your mobile number and home address, and place the Adsense code that Google gives you on your website. 
Another way of placing an ad on your blog is if you are a writer and you have an ebook you want to sell, you can promote your ebook on your blog by posting a picture of the ebook and putting a link that will direct your readers to your WhatsApp.
Using analytics to your advantage
Analytics is a grading system that is used to determine how successful your blog post is. The blog analytics include impressions, traffic performance, and viewers' engagement. It is not just important to a blog, but it is very important to take note of certain factors that make up your success in blogging. 
Search presence: 
Your search presence is determined by the number of people that are visiting your blog daily, weekly and monthly and the number of clicks on your website address
Traffic performance: 
It is very important to take cognizance of the number of people that visit your blog, the number of articles they read
Impression: You have to be aware of the impression on each post, which post is getting more Impressions, and why
Conclusion
In conclusion, your blog address or URL should be easy, and memorable for visitors to remember, and must be related to your brand(niche). You can be creative with your domain name by adding a keyword to make it known to visitors as soon as they see your blog address.
Frequently asked questions
Q1. What is a blog address?
A blog address is referred to as a URL, Uniform-Resource-locator is the link used to locate or enter a website page or a blog.
Q2. What is the difference between a blog address and a domain name?
A blog address is a URL that leads visitors to your blog while your domain name is the name of your blog, it is a peculiar name that makes you unique and tells your visitor what you do.
Q3. What factors to consider when choosing a domain name and blog address?
Your domain name must be related to your niche, if you're a business person, it is smart for you to use your business name as your domain name and address
Must have a keyword
Avoid using numbers and hyphens
Make it amazing and memorably
Q4. What does a blog address look like?
https://www.bbc.com www.femtech.com