Introduction
We all know the importance of your Sky broadband router. It is your passport to a super-fast internet connection. It's not a strange fact that, in some instances, your broadband router may not be working perfectly. Let us know how to reset sky broadband router easily and quickly including third party sky broadband router.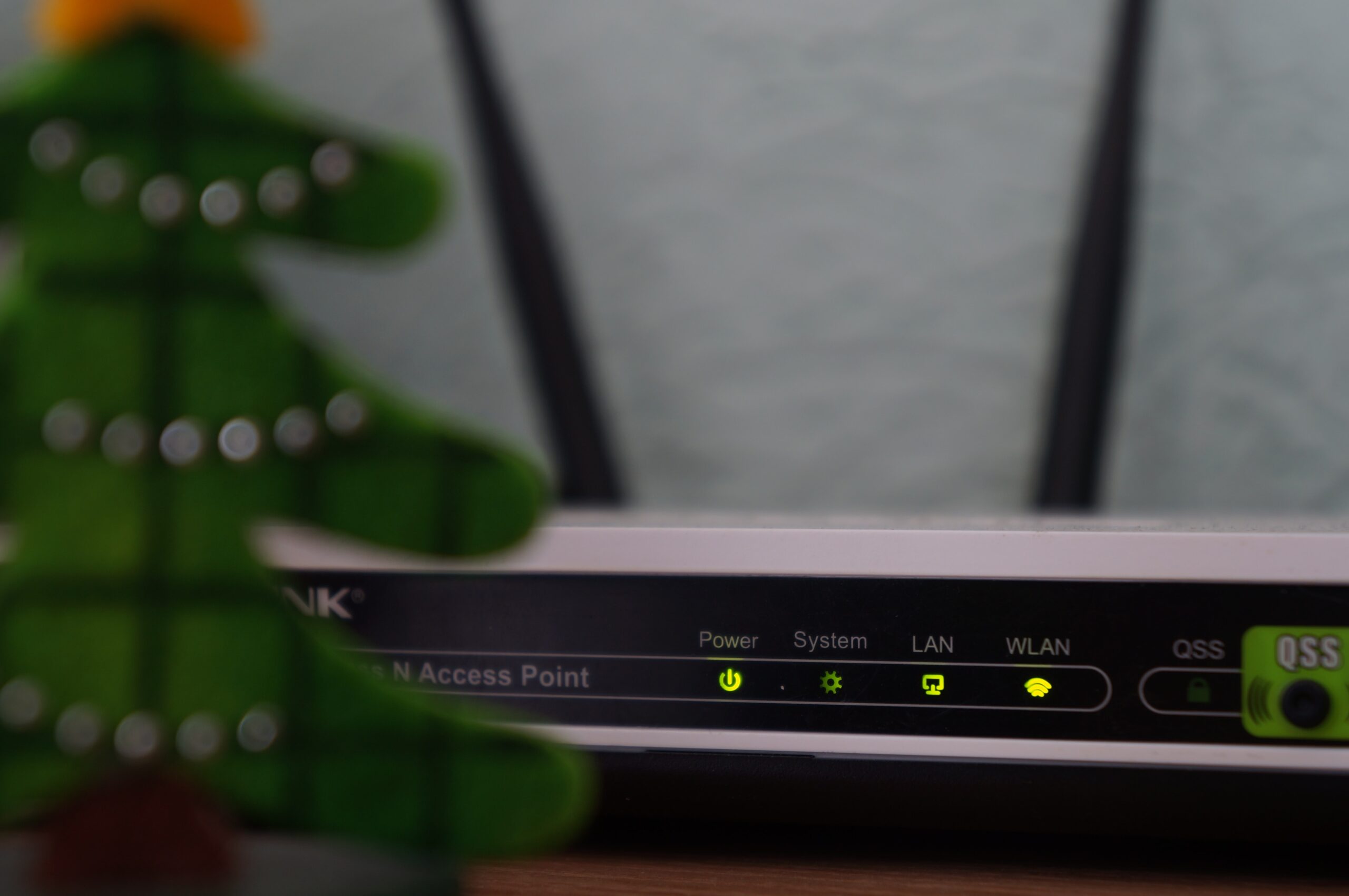 The good news is that a quick reset may be the solution, and you can do it yourself. Follow this article as we reveal the quick and easy ways to reset your Sky broadband router.
You can reset your Sky broadband through the following ways ;
Factory reset
Mobile app reset
Reset through Sky hub log-in (on PC)
Resetting Your Sky Broadband Router: What Does it Mean?
On a background, resetting here means adjusting the configuration settings of your Sky broadband router to fix issues. Apart from the hardware components, the router comprises a series of software configurations.
These configurations act as the driving force and facilitate connection with the internet. So when the router isn't functioning correctly, there is a significant tendency that the software or configuration causes it. A reset will do if the problem is a mild one.
Is There Any Difference Between Resetting and Restarting A Sky Broadband Router?
Yes, they are both different operations. Undoubtedly, people tend to mix up both terms as they sound similar. However, there is a thin line of difference.
Resetting means revisiting and adjusting the software makeup of the router. On the other hand, restarting involves switching off the router's power and putting it on again. The bottom line is that people see both as a quick fix and a means of troubleshooting the router.
When Does My Sky Broadband Router Need Resetting?
It's through that the reset process isn't so tricky, but that doesn't mean that you should play around with the router. The need for resetting comes when there is a mild problem with the router.
So here are the fundamental pointers you need to know.
When your router is having a problem connecting to a Wifi

Slow or total shutdown of the internet connection

Weak Wifi signals

Forgotten login credentials

An unauthorised user logged into your router

It's time to clear off your data from the router
When you find yourself in any of the situations above, a quick reset can be a remedy.
How Do I Reset My Sky Broadband Router With Ease?
We outlined three methods in the answer paragraph above. So it's time we take a deeper dive into explaining each method.
Factory Reset Method
The factory reset involves clearing off all data on the router. Hence the router is restored to its original configuration. So the router becomes like a new one from the factory. Let's dive into how you should do it.
You will find a small hole at the back of the router. That's the factory reset button

Use a pin to press into the whole to reset the router

Give it a few seconds and observe as the light turns off

The light then comes back on. Give it a few seconds once again, and by this time; everything is back in the factory configuration
A factory reset clears off the existing data. So you will need to reconnect your devices to the router. One other significant data removed here will be your password. You can put in your desired password, but you must first log in with the password at the bottom of your router.
Sky Broadband Router Reset Through the Sky Mobile App
It's a plus that the Sky router has a mobile app. With the mobile app, you can reset the router. Here is what you have to do.
Login into the Sky router app by filling in your details

Now, you are on the portal, navigate and reset the router as directed on your screen
The advantage of this mode is that you don't necessarily need to be with your router to reset it. You can reset from any location via the app. 
Reset Through Sky Hub Log in (On PC)
This is the longest and most technical of all the methods. However, it's also a straightforward method. Check it out.
Get your router's IP address. You can find it under your router. However, in the case where you have modified the IP address to some other subnet, you will need to use that instead. If you can't figure out the IP address, follow these steps.
Input the shortcut

Windows+ R

on your PC.

A dialogue box appears. Then input the command 'cmd.'

Input the command

'tracert 8.8.8.8.'
The action above will give some codes, and you will find the IP address there.
Now input the IP address on a web browser, which will direct you to the Sky router login page. Then;
Log in with your credentials

Go to Settings
Click Reset router
How Can I Connect A Third-Party Router to Sky Broadband?
Although Sky broadband works seamlessly with Sky routers, it also accommodates other routers. However, not just any router, but one that meets the compatibility criteria of Sky broadband.
So how do you know if the third-party router is compatible with Sky broadband? See the configurations below.
Ethernet WAN cable access type. VDSL and ADSL will also work

PPPoE, IPv4, and IPv6 protocol

VLAN ID – 10

Enabled VLAN tag

Password- Password

Username- User@sky.co.nz
To connect with Sky broadband, take the following steps
Login into the third-party router

Navigate to locate the

internet or WAN settings

 

Follow the instructions, as one router brand may be different from the other

You will be directed to a place to input the Sky broadband configuration as stated above

Save the settings 

Restart the router
How to Reset my Sky Broadband Router Remotely?
We have discussed resetting your router using the reset button and other methods that require your router's physical presence. What if you are far away from your router and you need to reset it as soon as possible? Well, it's very possible to reset conveniently from a remote location. 
You will need to access your router administrative portal from its website. To get to the administrative portal, you will need to input your router's public IP address on the web. Then you will provide your router password.
Once you are in, navigate the page to find the reset button. It's advisable to check and confirm if the reset is a factory reset or a basic reset. If it's a factory reset, it's best to proceed if you have saved all your credentials elsewhere. 
What is the Sky Broadband Speed Packages?
When we talk about broadband services, then Sky will be among the leading providers. With its rating and quality, reviews get more impressive by the day; it's evident that they are doing a great job. 
There are three packages from Sky broadband.
Sky Broadband Essential
The Sky broadband essential is the most basic package of Sky broadband. With this package, you can enjoy an average download speed of 11Mbps. It's a pretty good package for household streaming from one device simultaneously. 
Sky Broadband Super-fast
Here is an upgrade to the Sky broadband essential with an average download speed of 59Mbps. From practice and reviews, the Sky super-fast package will suffice for a reasonably more enormous household. There will be no problem connecting up to four devices when using this package. 
Sky Broadband Ultrafast
Here is the most significant broadband package from Sky. Boasting an average download speed of 145Mbps, a large family will have no issues.
Is it Good to Reset my Sky Broadband Router Regularly?
Several users only seek to reset their router when it begins to misbehave. It's best if you understand that your router is an electronic device with lots of memory loads and storage. So a reset will help keep it in good condition.
The best approach is not to wait till your router develops a slight fault but to try to reset the router regularly, for example, twice in 3months.
Conclusion
It's nice that you followed through with this article. With the resources, you can now perform quick fixes and reset your router anytime. Always feel free to get back to this article in case a method skips your memory. Here we learned how to reset sky broadband router easily and quickly including third party sky broadband router. 
Frequently Asked Questions
Will Sky Broadband Replace My Old Routers for Free?
Yes, but on the following conditions.
As an old customer, you are upgrading your package. Then Sky will replace your old routers.

You are a new member subscribing to the two highest packages- Sky broadband super-fast and Sky broadband ultra-fast.
Is the Sky Hub A Router?
Yes. The Sky hub is a router, although Sky broadband has more advanced routers in the market.
Is There A Firewall on A Sky Router?
Yes, this firewall is built into the Sky router for your security. As a result, unauthorised devices cannot breach the system.
Where Can I Find the Sky Router Password?
You will find the password at the back of the router. However, sometimes the password is printed at the bottom of the Sky router.
What Does Sky Broadband Boost Mean?
The Sky broadband boost is one of the upgraded services by Sky. It focuses on improving connection with the following measures
Assigned engineers for servicing and inspection

Guaranteed Sky Wifi 

Extra data
Will Port Forwarding be Good on my Router?
Port forwarding helps to secure your public IP address limiting external access to and from a network.
Reset Sky Broadband Router Including Third Party Router