Can You Record On A Smart TV? YES. Read this article till the end to learn how to record on smart tv.
If you have recently purchased a new smart TV for your living room, you might have noticed the existence of a record button on the TV remote. However, it does nothing when you press it, which makes you wonder whether there's anything that needs to be done first.
We have prepared this guide to clear your doubts and help you record your favorite programs on a smart TV so that you can enjoy them later. It has all the important bits and pieces of information you need for recording on your smart TV.
Is it Possible to Record on Smart TV?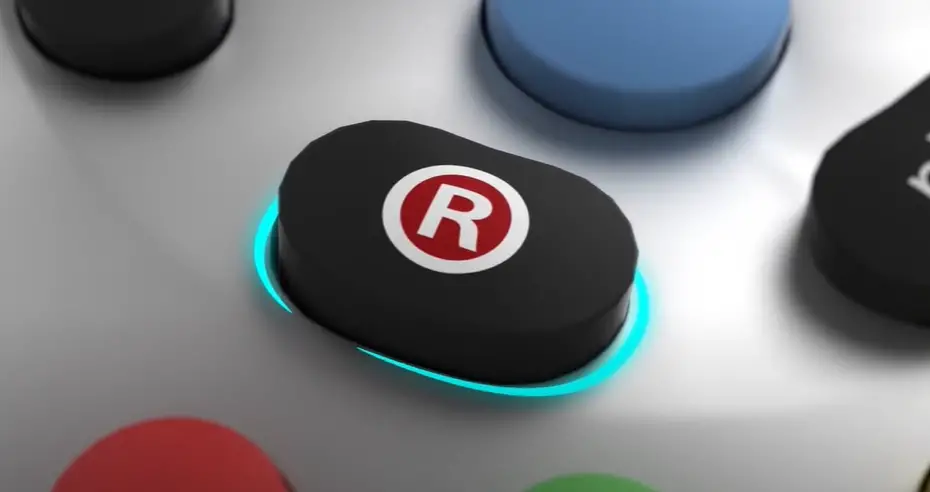 While DVR is a feature of the past, it's now embedded into newer TV models. You can activate it only when an external storage device is connected to the TV via one of the high-speed USB ports.
Besides, select media streaming set-top boxes also come with DVR functionality built into them. Even if your smart TV doesn't come with any recording options, you can rely on media devices to record live TV programs.
Can you Record on a Smart TV with PVR Built-In?
Yes, you can record on a smart TV if it has a built-in PVR feature. While PVR and DVR share the same premise, there's a major difference between them. PVR (Personal Video Recorder) uses internal storage for storing recordings. In contrast, DVR (Digital Video Recorder) can be used with external storage devices.
The wide adoption of DVR has made PVR mostly obsolete, but it can still be found on a few TVs. Such TVs with integrated PVR come at a cost, including recordings of mediocre quality and storage space that's always on the verge of running out.
Furthermore, it will cost you a fortune to get the TV serviced in case the storage drive fails to keep up. Instead, getting an external USB-powered storage device for DVR recording is a much more straightforward and cost-effective solution.
How to Record on Smart TV Over USB
Generally, smart TVs allow users to connect an external storage device over USB for recording live TV. The following steps should guide you through the process:
1. Check if your TV has DVR
The first thing you should do is verify if your smart TV really has integrated DVR functionality. For that, either check the included user manual in the TV's packaging box or search for the particular model on the manufacturer's website. They should tell you what exactly you are looking for.
If you have lost the manual or can't find the TV's model number, check if there's a red button on the remote with 'REC' labeled on it. You also need to make sure that there is at least one USB port on the rear side of the TV. Once you confirm their presence, you can rest assured that your TV has DVR built-in.
2. Plug in USB-powered External Storage
Now that you have put all your doubts aside, connect an external mass storage device (e.g., flash drive, portable hard disk drive, solid-state drive) to one of the free USB ports on the TV, preferably the one labeled for DVR or high-speed storage.
After that, tune in to one of the cable or satellite channels, then press the Record button once on the TV remote. Based on the model, the TV should automatically run a read/write speed test on the connected storage drive for the first time.
Once your TV considers the drive to be capable enough for DVR, it should start recording live tv program. An indicator should tell you about the ongoing recording, which disappears when you stop it.
To view the recording, press the remote button that changes the input source, then select USB from the list. Some remotes also have a dedicated DVR button, which brings up a nifty menu that auto-detects the recordings on a connected storage drive and sorts them by date and time.
Smart TVs with DVR come with additional perks like simultaneous channel recording and scheduling features. You should check them out yourself later.
Must-read
When you buy an external storage device for DVR on a TV, go for the portable hard drives with at least 1 TB of storage space. Nowadays, you will find them at prices as low as £40. Alternatively, you can get a portable SSD for significantly faster read and write performance.
However, SSDs make less sense for DVR, considering that a 5400 RPM hard disk drive can handle continuous recording. At the same storage capacity, you can get an HDD at a fraction of the cost of an SSD.
Although it's not mandatory, we recommend you format your external storage device before plugging it into the TV for recording live programs. Depending on the model, your TV might prompt you to format the drive for DVR. If you are repurposing your old storage device for the job, make sure to check it for important files and back them up first.
In case you plan to use a flash drive for smart tv recording, bear in mind that you might face limited storage space issues and atrocious read/write speeds. Unless it's a fast and high-density flash drive, you are bound to run into frequent recording errors and file corruptions.
Best External Hard Drive to Record Live TV – Our Top 3 Picks
Alternatives Solutions to Record on a Smart TV
In case you can't get DVR working on your smart TV, consider paying for a DVR set-top box from your cable or aerial television provider instead.
Freeview recorders are also a popular choice, as they allow users to record Freeview channels on a hard drive, as well as provide access to a vast library of on-demand content. Speaking of that, even select TVs with built-in Freeview recorder offer recording features, but they usually suffer from storage space constraints.
Despite being a bit on the expensive side, Freeview boxes come in 500 GB to 2 TB variants (expandable) and include plenty of extra features. Some of them also have digital TV tuners that can pick up OTA (over-the-air) channels. You will find plenty of affordable options on Amazon UK. Click this link
to check them out.
Conclusion
We hope this guide has answered all your questions regarding channel recording on a smart TV. As mentioned several times above, you will need an external storage device or a DVR set-top box for recording your favorite programs.
Our recommendation for you is to buy a portable HDD instead of purchasing a high-density flash drive or SDD. The extra investment isn't worth it, especially if you don't plan to record channels on a daily basis.