The Talk Talk broadband WIFI hub is a dual-band router that supports all multi-user, multiple-input, and multiple-output technologies. This means it has many antennae, allowing it to interact simultaneously with many Wi-Fi devices or a single device on multiple channels. The end effect is a quick and more fluid network, with many people joining. According to Talk Talk, effective speeds are twice as fast as the former Super Router. However, most people find poor Wi-Fi signals intolerable, but there are ways to address this problem. Let us know 'How To Fix the Talk Talk Broadband Wi-Fi Signal'?.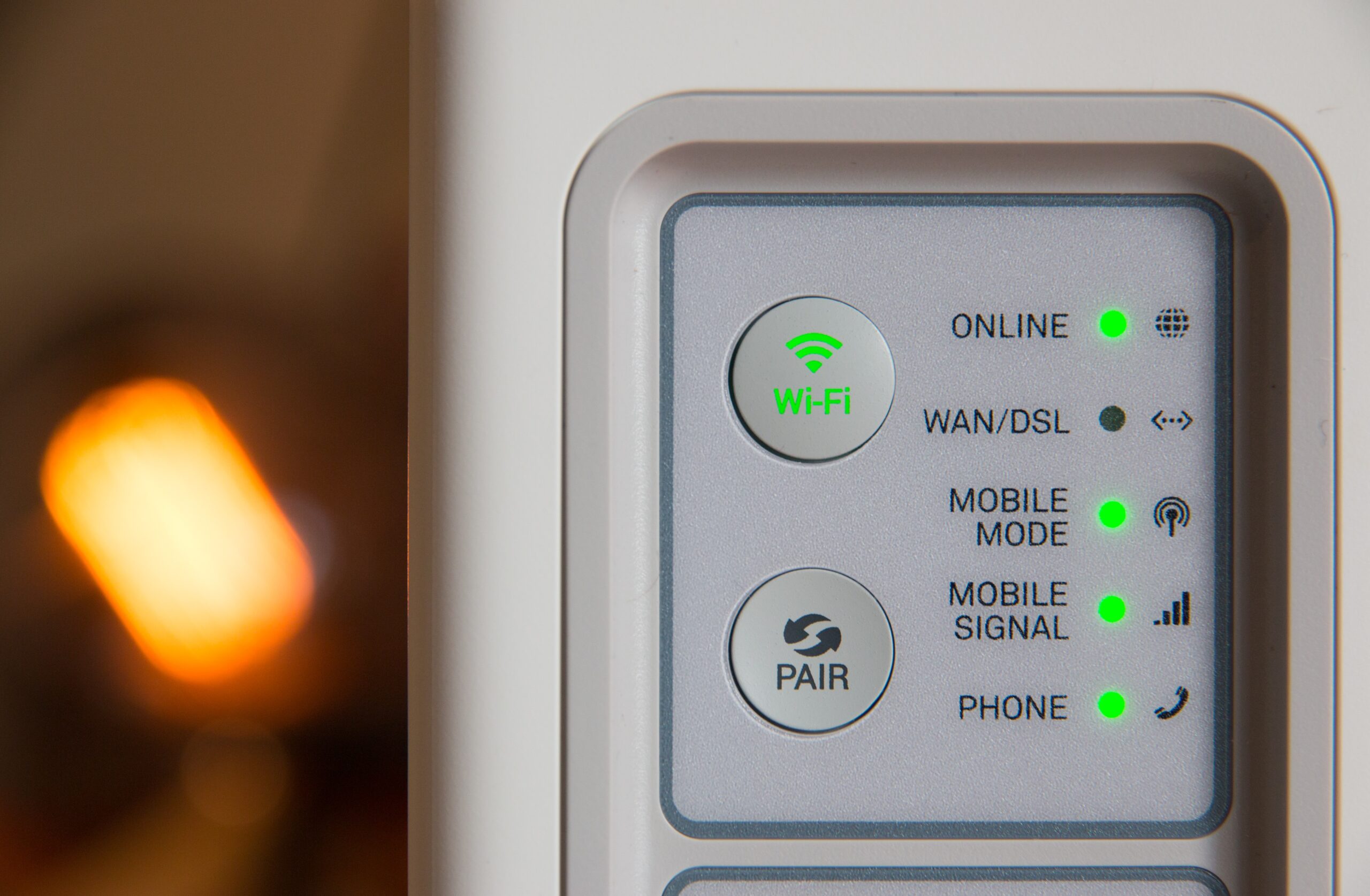 Many people find poor Wi-Fi signal intolerable, but there are ways to address this problem. There is no need to replace anything to improve your Wi-Fi signal because there are ways to fix that problem. These ways include; ventilating the Talk Talk broadband router, clearing a path for the broadband router, purchasing a router booster, updating to Talk Talk broadband router's software, and locating it perfectly located and oriented. When this is done successfully, there will be excellent signal strength.
This article explains; the different methods a person may employ to strengthen the WIFI signal and make it function better, how to install the Talk Talk broadband WIFI internet, what makes the Talk Talk broadband Wi-Fi weak, and its advantages and disadvantages. Therefore, if one uses Talk Talk Broadband, the ideas in this article will be very useful.
Why are the WIFI signals from my TalkTalk Broadband weak?
Many factors affect how the Wi-Fi functions when using the TalkTalk Broadband connection, but one fails to be aware of them.
The strength or weakness of the Wi-Fi signal can be impacted by solid walls, fish tanks, metallic buildings, appliances, and even other wireless devices.
Right away, one can try moving the router to a different part of the room. Often, this will be enough to improve the signal.
How to fix your Talk Talk broadband Wi-Fi signal?
In a situation where those issues persist despite trying everything. A person can try out the following:
Ventilate the Talk Talk Broadband Wi-Fi signal
It is not surprising that so many people try to hide their technological devices because they know their home décor and aesthetic taste are important.
Typical areas include 
In a cabinet

A display cabinet's back

At the TV's base

Behind the television or other media player
If one does not want people to see the router, these are great ways to hide it away, but there are some drawbacks. The Wi-Fi radio within the router lacks the power, or "gain," to blow through obstacles in its path, a Wi-Fi-enabled apartment where one expects to use laptops, MacBooks, and mobile devices like smartphones and tablets.
The Talk Talk Broadband router needs a clear path
Usually, Wi-Fi router doesn't compete with other wireless devices. It is mandatory to clear some room for it if other devices provide wireless signals, For example, Smart Home hubs, baby monitors, and radio transmitters. 
If one has the router adjacent to electrical boxes or high-voltage wires, one should move the router instantly because high voltage can also cause interference.
The usual rule is that the router and other electronic devices must be at least one meter apart.
The TV, sound bar, Bluetooth speakers, gaming consoles, and cordless phones are all included.
The Talk Talk Broadband router's location and orientation 
The way the router is oriented is another crucial aspect of the constitution of Wi-Fi. It should be standing straight up, not on its side. The Wi-Fi radio should be placed within the router so that the signal will beam onto the floor or ceiling while it is on its side.
A booster upgrade of the Talk Talk Wi-Fi is recommended
If the budget allows, upgrading to a mesh network may improve the internet speed. For the Talk Talk Broadband connection, keep the Wi-Fi password safer. Nobody enjoys remembering complex Wi-Fi passwords and changing the password if it is very simple to make it safer. Frequently, the Wi-Fi network can be used by unauthorized individuals. While the internet speeds will undoubtedly be impacted, the signal strength won't necessarily be affected. This is true if the users who have connected their devices download or access live streaming of large files or videos in 4K or HD resolution.
Updates to the TalkTalk Broadband router's software
A firmware update on the router can occasionally help with the Wi-Fi radio and the settings, but it does not occur more often. Using these settings, a person can fine-tune how the router transmits and receives Wi-Fi signals. If you log into the router and search for some pending updates that need to be applied, it grants someone to seal all security gaps on the router.
Purchase a Wi-Fi booster
Sometimes, no matter how much you move things around or modify the router's settings, the overall signal strength does not improve. A person may consider a hardware solution in these situations.
A Wi-Fi booster can function in a variety of ways. The Wi-Fi data being carried on the network can be picked up by a Wi-Fi booster, amplifying the signal and sending it again. These can improve signal strength, and they are fairly priced to purchase. Wired and mesh Wi-Fi signal boosters are the two main types. One must confirm compatibility with the Talk Broadband networking before buying a mesh-style Wi-Fi booster because not all of them are compatible. The second choice is getting a Wi-Fi booster with an Ethernet port. By doing this, one may use the new Wi-Fi router or booster as the main Wi-Fi network as an alternative to the Wi-Fi on the TalkTalk Broadband router. If the Wi-Fi end of one's home network is performing poorly due to the TalkTalk Broadband router, this can produce excellent results.
Advantages of choosing TalkTalk broadband
Fair prices and Bargaining is allowed for all available packages, including Ultra Fiber or simple broadband. It is the cheapest broadband.

TalkTalk provides fiber internet bundles with unlimited data and average download speeds of up to 145 Mbps. Speeds to match every competitor, but the absolute fastest speeds are not accessible everywhere.

Simple solutions for house phones as it provides customer care and support that help users to do simple tests to determine the strength of their current internet connection, find out whether any local service disruptions are occurring, and sign up to receive SMS text updates on such disruptions.

No data caps or fair use instructions as it combines services offered and provides the freedom to create the perfect broadband and TV bundle. One doesn't have to pay for channels that won't be watched. To satisfy the needs of both movie buffs and sports fans, they also offer the Sky Sports and Sky Cinema channels.

Security is provided by TalkTalk and is part of their broadband packages. They provide Home Safe that hinders any connected device from accessing improper content websites that may contain malware (Virus Alerts). One activates it in the Account for free without downloading anything; hence the children can securely explore the online world.

The safest and most secure Wi-Fi security settings are automatically used by all Talk Talk Wi-Fi Hubs.

Extras – TalkTalk is a wonderfully affordable internet option for users with low consumption or smaller households. Still, it doesn't have many options for access to more channels or freedom with landline calls. A few add-ons are available for the home phone, TV plan, and mobile device, but the selection is small.
Disadvantages of choosing TalkTalk broadband
TV isn't good like Virgin Media or Sky.

Only a small number of people can still get the fastest speeds. Future Fiber service, which provides speeds of up to 500Mbps, cannot be accessed everywhere.

 In addition, TalkTalk has not made its postcode data available for these fast packages.
Installation 
When a person signs up, TalkTalk broadband installation takes about two weeks. Since no one will have service before the service activation date, one should postpone router setup until that time. The engineer will install a suitable landline connection if a person does not have one on the day of the appointment. When placing an order with TalkTalk, one can schedule the appointment for successful or effective broadband deployment.
In conclusion, Improving the home internet experience is entirely doable without going over budget. The suggested ideas in this article can be perfectly implemented with patience, rearranging, and time. Some internet waves might be weak or experiencing some technical problems, resulting in network failure. A Wi-Fi booster is another better option to maintain the speed of your network at all times.
Frequent Asked Questions
1. Why is my Wi-Fi signal weak all of a sudden?
It might result from interference in radio waves caused by weak waves or technical problems.
2. What lights should be on my TalkTalk router?
Light will defer depending on the condition of the internet connection; If the light is blinking white and amber, the Wi-Fi is starting, and white indicates that the internet is connected.
3. Where is the WiFi reset button?
The reset button is located at the backside of a router. The button is always in-built and can be accessed using a straight object. This button is used to reset the router.
How to fix your Talk Talk Broadband Wi-Fi Signal?