If you are in search of decent IPTV services for Xbox One, then look no further than this guide. It has all the information you need to watch IPTV on Xbox.
Although Xbox is mainly a gaming console, Microsoft heavily advertised the Xbox One as a 'powerful media hub' back in 2013. While such marketing didn't make it as attractive as Sony's PlayStation 4's offerings, Microsoft still sold an estimated 46.9 million consoles since the launch year.
If you own an Xbox One or the Xbox One X for that matter, you can definitely use it for media content consumption alongside gaming.
Microsoft always kept its UWP development platform open for developers, which has led to the addition of dozens of standalone on-demand and live video streaming services in the Microsoft Store.
With such a vast availability of streaming services, you can even use it as an alternative for pay-cable or satellite TV connections. Assuming that you do have a moderate internet connection in your house, paying for an IPTV service and streaming live TV channels on your Xbox One is a significant cost-saving solution. IPTV services also offer superior picture quality, as well as on-demand content.
Watch IPTV on Xbox One with Live TV Services
As of now, you can officially get Hulu, Sling, and YouTube TV IPTV services on your Xbox console from the Microsoft Store. If you manage to grab an IPTV subscription from a third-party provider, then you can also use the MyIPTV Player app to load up your IPTV playlist and stream channels.
We will discuss more on that later. But first, let us check out the first-party IPTV services for both XONE and XONEX consoles below.
Hulu Live TV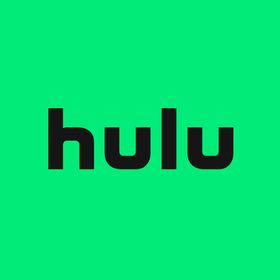 You probably know about Hulu's on-demand streaming library, which includes movies, TV shows, and documentaries from Hulu's partner networks and exclusive content providers. However, many of you aren't aware that Hulu also offers TV channels in the United States.
The Hulu + Live TV plan offers 65+ channels. Alongside your regular linear television feeds, you will also be to stream on-demand and catch-up content from channels like ABC, CBS, FOX, NBC, Animal Planet, Discovery, Disney, E!, FX, HGTV, Lifetime, National Geographic, TBS, Telemundo, TNT, truTV, VICE, etc.
Hulu also offers a wide variety of news and sports channels, including CNN, Fox News, MSNBC, HLN, ESPN/ESPN 2, NBCSN, FS1/FS2, BTN, CBS Sports Network, and many more. However, it should be noted that the availability of certain channels is subject to regional restrictions and blackouts.
Similar to cable/satellite TV services, Hulu offers optional premium network add-ons, which include HBO, Cinemax, Showtime, and STARZ. You do also get access to Hulu's regular streaming library with the Hulu + Live TV plan.
In addition, you get 50 hours of cloud DVR storage. You can optionally pay for the Enhanced Cloud DVR add-on to get an additional extension of 150 hours, as well as the option to fast-forward through advertisements.
Hulu limits simultaneous streaming on up to two devices by default. If you have other streaming devices in your house alongside the Xbox One, then you also can add the Unlimited Streams add-on, which removes the limit on simultaneous streams on the same home network.
Hulu also pushes regular updates to its app on the Xbox 360 as well. It does have live TV and add-on functionalities, unlike Sony's PlayStation 3 from the same era.
Sling
While Sling's channel lineup isn't as extensive as Hulu Live TV, it is one of the most affordable IPTV services in the US. With Sling Orange and Sling Blue monthly plans starting from $30, it is definitely a value-oriented service for most cord-cutters.
Some of the featured channels from both of Sling's base plans include AMC, A&E, BET, BBC, Fox News, CNN, NBC, TBS, History, Freeform, Discovery, and HGTV. In terms of sports channels, it only has a handful to offer, including ESPN, ESPN 2, ESPN 3, FS1, FS2, NBC Sports, NBCSN, NFL Network, etc.
Since Sling Orange and Sling Blue offer different lineups of channels, you can't have all the featured channels under the same $30 plan. The $45 combined Sling Plan, Sling Orange + Blue, gives you access to the best of Sling's both base plans.
All the plans include Sling's on-demand library, which mostly consists of timed exclusives and catch-up content from partner channels. You do have access to 10 hours of cloud DVR storage.
The number of simultaneous streams is different across Sling's plans. Sling Blue offers three streams, whereas Sling Orange only offers one stream. The combined Sling Orange + Blue plan provides up to four streams at the same time, in case you are planning to use your Sling subscription on more devices than just Xbox One.
YouTube TV
The official YouTube TV app is compatible with Xbox One, Xbox One S, and Xbox One X consoles. You will get access to 70+ entertainment, news, and sports channels. In YouTube TV's channel lineup, you'll find ABC, FOX, NBC, CBS, AMC, BBC, Animal Planet, Cartoon Network, Disney, Discovery, Freeform, HGTV, NatGeo, Oxygen, SundanceTV, TBS, The CW, truTV, etc.
YouTube TV also covers a wide range of sports channels. It includes ACCN, BTN, CBS Sports, ESPN, ESPN 2, ESPN U, FOX Sports, FS1, FS2, Golf Channel, MLB Network, NBA TV, SEC ESPN Network, NBC Sports, NBCSN, etc.
Although YouTube TV does have an on-demand content library, it can't be compared with Hulu's streaming library. YouTube TV mostly offers featured series from partner channel networks.
YouTube TV also allows users to record channels. Since there is no limit on cloud storage, you can schedule and record your favorite movies and TV show episodes and store the recordings for up to nine months. Since you can create multiple profiles on YouTube TV, the DVR library also stays separate for everyone.
Alongside Xbox One, you will be able to stream YouTube TV on two more devices at the same time. In general, you can have up to six individual accounts linked to a single YouTube TV subscription.
Watch IPTV on Xbox One with MyIPTV Player
MyIPTV Player is one of the only IPTV players for the Xbox One series of consoles. With MyIPTV, you can import IPTV channel playlists with M3U/M3U8 links. It natively supports HTTP and MPEG TS media streaming protocols.
MyIPTV Player does have EPG (Electronic Program Guide) support. You can import XMLTV or JTV links provided by your IPTV service in order to access the updated EPG. Channels are also automatically sorted based on their metadata.
One of the best features of MyIPTV Player is the ability to record channels. You can also download VOD streams, and access them from the dedicated VOD download library.
MyIPTV does feature parental controls, including channel filtering and PIN protection. Options for managing playlists and channels are also found in the app.
You can download MyIPTV Player from the Microsoft Store. However, note that it doesn't offer any IPTV channels or streaming URLs. You'll have to purchase a subscription and get the stream link from an IPTV provider.

How to Download IPTV Apps on Xbox One?
All the IPTV services that we have mentioned in this guide are available for download on the Microsoft Store. In case you don't know how to get them, you can follow the steps below.
Highlight the Store tile above the Xbox home screen.
Click the search icon on the top right corner of the screen to search for Hulu, Sling, YouTube TV, or MyIPTV Player.
From the search results, select your preferred app, and hit the Install button on the download page.
Once the app is installed, press the Xbox button on your controller, then click the My games & apps tile. Under the Apps section, you will find the IPTV app you have installed on your Xbox One console.
Final Thoughts
If you are looking forward to watching IPTV on Xbox, then check out the IPTV services mentioned in this guide. If you are encounter buffering issues while streaming, then make sure that your Wi-Fi connection is strong enough to handle the stream on the console. We recommend you connect the console via Ethernet for a stable live streaming experience.