Modern smartphones talk to you if you activate specific options, like the Android Talkback function. The built-in microphone on most phones is used to listen to users. There are several reasons your phone may talk to you apart from Talkback, which will be discussed in this article. Let us know 'Why Is My Phone Talking To Me?'.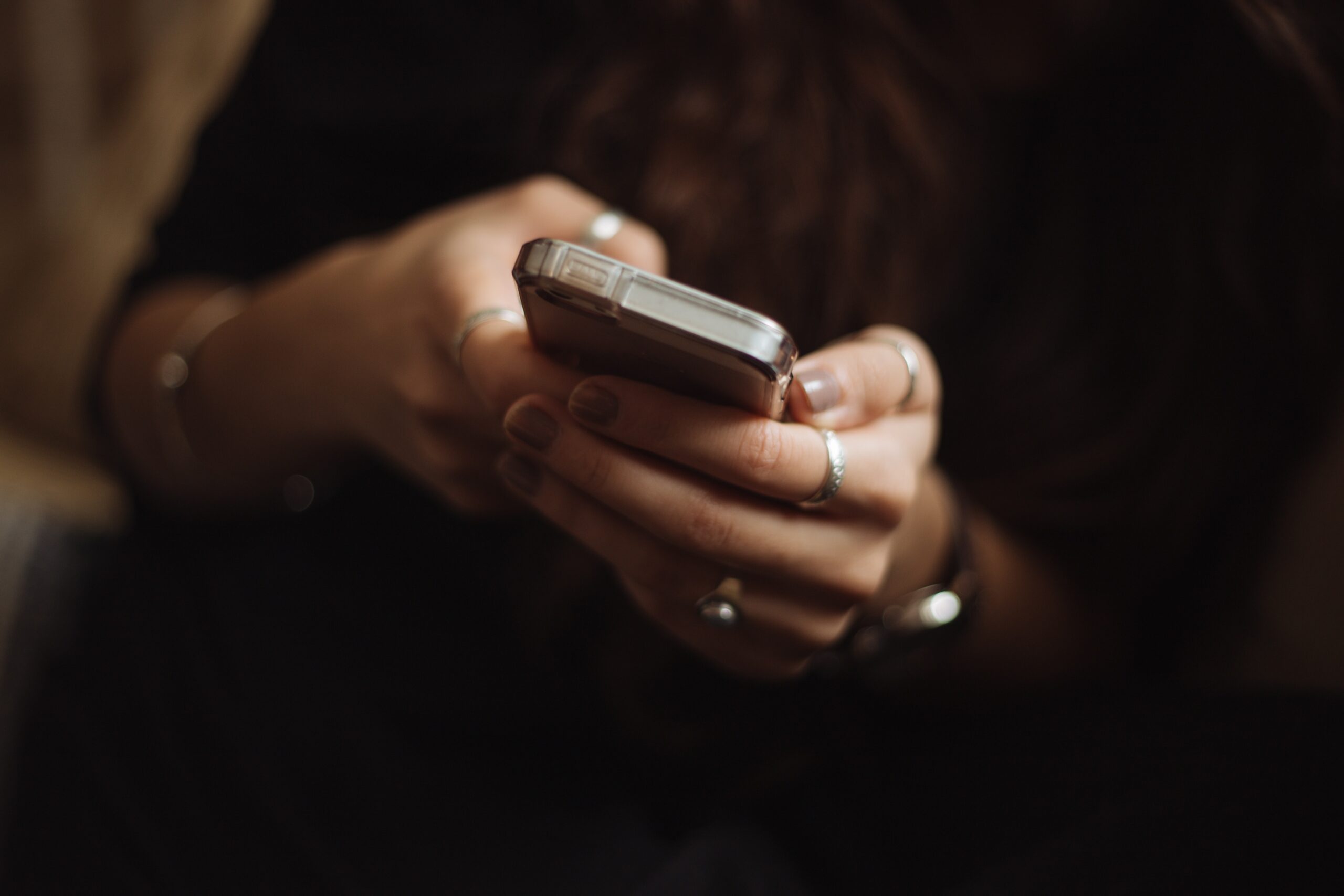 Why Is My Phone Talking To Me?
If your phone is speaking to you, you may have mistakenly enabled Talkback or Text-to-Speech functions while setting up your phone. The functions benefit visually challenged persons, in particular, assisting them in determining which buttons they have hit, seeing text on the screen, and even carrying out specific tasks. If you accidentally activated Talkback during your phone's setup, you may turn it off to stop the constant beeping and other distractions.
Causes of Your Phone Talking to You
The following are some reasons your phone may be talking to you and their solutions.
The TalkBack Function is Active
TalkBack's main feature is that it allows your phone to talk. When you start an app or touch its logo, the phone announces its name using the TalkBack function. It also reads the text you have chosen on the several messaging applications.
If you activate anything when the TalkBack function is enabled, your phone will also speak to you. If you are visually challenged, a loved one may have allowed the TalkBack function for you.
To disable the Talkback functionality, do the following steps:
Retrieve the phone's configuration menu by using the Settings application. Accessed through the Settings menu's Accessibility sub-tab. Select TalkBack from the menu. You can turn it on or off. Choose OK.
Disabling TalkBack on Android 6 or 7
To access TalkBack settings, draw an "L." on the phone's setup screen with your finger.
Tap Close feedback, then double-tap TalkBack to pause it.
To exit TalkBack, touch the OK button and double-tap the screen.
Select the Accessibility tab if you don't see this button, tap Vision options or Tools first.
Select the on or off button to turn off or on the TalkBack.
To return to the language selection screen, use the BACK button.
On phones with Android 8 or later, you may quickly disable TalkBack. Tap the Turn off TalkBack button once, then double-tap anywhere on the screen to deactivate TalkBack.
Concerning the device settings, if you have limited eyesight or assist someone blindly, you may use the options to toggle TalkBack on and off.
The VoiceOver Option May Be Functional
VoiceOver is a gesture-based function that reads aloud several items on your screen. Your smartphone's battery life may be shown, preventing an unexpected shutdown. If the number is in your contacts, it will also reveal the caller's identity.
Challenged people to use the device smoothly. This option's main function is to read the material on your phone, similar to the TalkBack feature on Android smartphones. The VoiceOver tab is the first option you see. 
Disable the VoiceOver feature
Disabling the voice assistant on your phone is as simple as clicking a button.
On iOS devices, you have the "VoiceOver" accessibility option, similar to TalkBack on Android. Allowing it means that whatever you do on the screen will be read aloud, much like a screen reader. If you touch any place of the screen or the display orientation changes, VoiceOver will read it to you. 
Ask Siri to the disablement on your behalf. To disable VoiceOver, press and hold the Home button for a few seconds to activate Siri, and then give the command to Siri. Try pressing the side button if your gadget doesn't have a "Home" button.
Text-to-speech is Enabled
Typically, this voice developed by Google can interpret the text from images. You may disable this option if you find it bothersome using App for Settings.
Select Application Manager.
Locate and launch Google Text-to-Speech.
It brings up three options: Force halt, Uninstall
Updates, and Turn off/Disable.
Turn off/disable the device.
Google Assistant Could Be Present
This function allows your phone to begin talking. It is a built-in application that only functions after hearing your instruction or voice. It makes it more reliable than competing voice recognition software.
You may instruct it to make bookings, navigate maps, respond to messages, play podcasts and music, and even auto-punctuate your message.
You can turn off Google Assistant. The Google Assistant, often known as Google's virtual assistant, does not begin automatically. To start it, say something like
"Hey, Google" or "OK Google." When switched on, it listens to everything you say and may recognize portions of your discussion as a voice command. Consequently, it may sometimes respond and seem to be speaking back.
Follow these procedures to disable Google Assistant:
Start using the Google app. You may make changes to your profile by clicking the profile icon in the upper right corner of the screen.
Click Google Assistant > Settings > General. Turn off Google Assistant.
A Voice Control App from a Third Party
The Play Store and App Store feature a large selection of applications you can download for convenience or entertainment. You may also unintentionally install programs that interfere with your operation. 
You may have downloaded an external Voice Assistant app on occasion. This tool might potentially harm you by misinterpreting workplace activity.
To fix the problem, find the program and remove it. The app is most likely under the new downloads section. Navigate to Settings> Applications> Voice Control App> Remove the storage and cache.
Typing Feedback on IOS Devices
Phones benefit many more people; nevertheless, not everyone is adept at texting. You may have difficulty memorizing spelling, or your memory may be weak. The disadvantage is that catching errors before transmitting the text might be difficult. It is where your iPhone's typing feedback option comes into play.
Is there No Way to Turn off Talkback on My Samsung Phone?
On Samsung smartphones, the Talkback function is renamed Voice Assistance is located in the accessibility menu. If you own a Samsung mobile and want to silence your caller without touching the volume button, follow the steps:
With Talkback enabled, access the alerts menu using two fingers to slide down from the top of the screen. Select the gear symbol from the alert tray (now it will be selected). If you double-tap the home button again, your Samsung device's options menu will show. Using two fingers, scroll down to the configurations.
The Accessibility setting is at the very bottom of the page. You need to tap it once to pick it up. Then you may open it by double tapping on it. Use the Screen Reader by tapping on it inside the Accessibility menu and then double-tapping it to launch.
The Voice Assistant toggle will then be active on the Screen Reader page. You need to tap and double-touch it to turn it off. A confirmation prompt will appear. Then, choose OK and press it twice to turn off Samsung's Voice Assistance/Talkback function.
Why Does My Phone Make Sounds When I Use the Keyboard?
You have activated text-to-speech, which narrates every word you write, which may be both needless and irritating. You may deactivate it in your phone's settings by doing the following.
Open the Settings app.
Select Accessibility > Advanced Settings from the menu.
Toggle the button next to Speak keyboard input aloud off.
Conclusion
Your phone is speaking to you for several reasons, as discussed. As a result, when it enters TalkBack mode, you must carefully inspect it. TalkBack is intended to provide verbal feedback to blind or visually impaired persons.
Turning off TalkBack is the first step towards deactivating it. The lock screen may be disabled to do this. You must note that you cannot activate TalkBack using the volume buttons gesture. Thus it is wise to deactivate it physically. To deactivate Accessibility features, most devices provide a generic set of steps that may be followed.
FAQs
Why is my Samsung phone talking to me?
It's possible that you have a voice command-enabled app or that you've activated an option that allows your phone to listen to voice commands. It's also conceivable that you accidentally started a voice command capability someplace in your phone's settings. If you're unsure why your phone is talking to you, try searching for your phone model with the term "voice commands" to see if you can discover any information on how to turn off this function. 
What is the point of my phone listening to me?
The data is used for personalized advertising when you use a search engine like Google or Siri to find anything. It is the same as entering something into Google Search. If you search for auto dealerships in your location, similar adverts will begin to follow you throughout the internet. In some ways, a virtual assistant is similar to a search engine.
How can I permanently disable Google Assistant?
There is currently no option to disable Google Assistant completely. However, you may temporarily stop it by navigating the settings menu and disabling the "Ok Google" detection.
Why Is My Phone Talking To Me?