In this post, we will show you step by step instructions to Watch Live TV on Chromecast in the UK.
Chromecast is one of the best-selling digital media players in the market, enabling streaming capabilities on regular televisions at fairly reasonable prices. It also eliminates the use of other external media devices and frees your home entertainment setup from being tangled in cables.
The streaming stick is particularly popular in the UK, primarily because of its support for dozens of video streaming apps. Furthermore, the £30 price tag of the entry-level Chromecast makes it quite an attractive option in the budget-friendly segment.
However, many first-time buyers get confused about whether it's actually possible to watch live TV on Chromecast in the UK. In case you have the same doubt, following this guide should give you some answers.
Does Chromecast have Built-in Streaming Apps?
Before we get to the point, note that Chromecast isn't the same as Android TV or Fire TV devices. Sure, it can connect to the internet, but it doesn't have the internal storage for built-in streaming apps.
When a Chromecast is connected to your home Wi-Fi network, your other connected devices, such as phone, tablet, and computer, identify it as a receiver. Supported streaming apps and websites offer the "Cast" option, allowing you to load up content on the big screen via Chromecast.
All the app does is send a private link for the content to the Chromecast, which in turn starts playing it back. You can then control the stream playback using your phone, tablet, or computer.
In summary, you can watch both on-demand content and live TV channels on your Chromecast without issues, as long as the streaming app or service allows it.
Can you watch Live TV on Chromecast in the UK?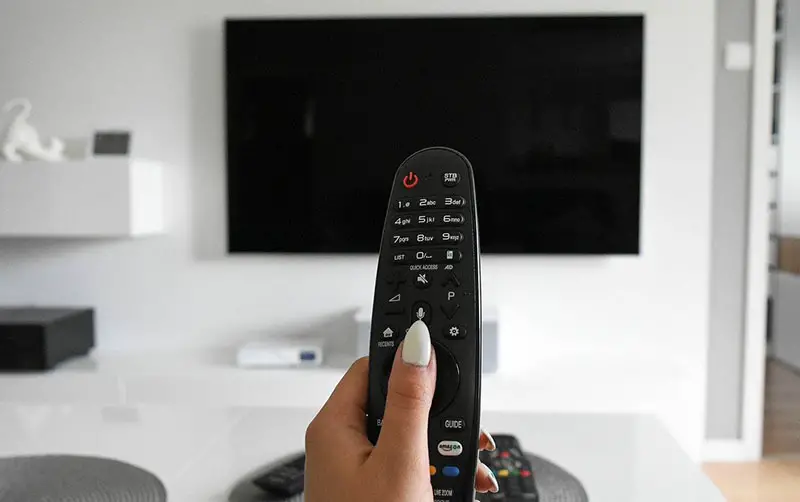 Thankfully, Chromecast works with a variety of catch-up streaming services in the UK. Most of them also provide live programming from the network-owned channels. Here are the apps and services compatible with Chromecast:
BBC iPlayer: Offers live programs and catch-up content from BBC channels, including BBC One, Two, Three, Four, BBC News, CBBC, etc.
ITV Hub: It gives you access to on-demand movies, TV shows, and kids' programs. Plus, live feeds of ITV, ITV2, ITV3, ITV4, and ITVBe are also accessible.
All 4: It's a catch-up streaming service from Channel 4, which also offers on-demand box sets of popular shows on the network. Live streaming of Channel 4 and its sister channels, including E4, More4, Film4, and 4Music, is also available.
My5: Channel 5's free VOD service. Its library consists of on-demand shows and made-for-TV films. You can watch live Channel 5, 5USA, 5Star, 5Select, and Paramount Network channels for free.
NOW TV: It's a subscription-based OTT live TV service offering premium entertainment, sports, lifestyle, and kids channels with affordable TV passes. NOW TV also unlocks the gate to a massive library of on-demand content.
UKTV Play: UKTV's on-demand streaming service UKTV Play provides ad-supported access to 100+ box sets. You can also stream the live Dave, Yesterday, and Drama channels.
TV Player: You get to watch 30+ free-to-air channels from BBC, ITV, Channel 4, Channel 5, MTV, Paramount, and other networks. A £7 monthly subscription also includes 15 premium channels that you can't get on Freeview or Freesat.
Not to mention, major streaming platforms like Netflix, Prime Video, Disney+, and YouTube are already compatible with Chromecast dongles and Chromecast built-in TVs.
Watch Chromecast Live TV with Sky Go & Virgin TV
Sky and Virgin Media are two of the main pay-TV providers in the UK. They both offer complimentary access to their own online video streaming services: Sky Go and Virgin TV Go. The following platforms let you watch live TV channels and on-demand content that are already included with your Sky or Virgin TV subscription.
As long as you are an active customer, you can access the streams over a Wi-Fi or cellular connection in the UK. However, neither of the services offer the option to cast content to a big screen yet. But, there's a workaround to the issue.
If you didn't know, Chromecast also supports screen mirroring similar to Miracast receivers. Using the Google Chrome web browser on a Windows PC, you can cast a tab or the entire desktop to your Chromecast device. All it takes is a few steps, as we have shown below.
First, download the Sky Go Windows app or the Virgin TV Go website from a Chrome window.
Next, log in with your Sky or Virgin TV ID and password. Note that you need to be an active customer.
After that, click the three-dot action (⋮) icon at the Chrome window's top-right corner.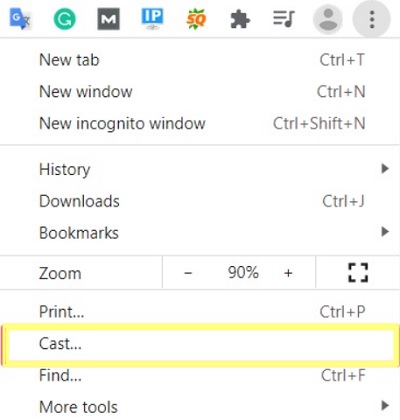 Select Cast from the drop-down menu and click the Sources option in the pop-up box.
Choose Cast desktop in the options, then click your Chromecast device in the pop-up box.
Read
Provided that your PC or laptop shares the same Wi-Fi access point as the Chromecast, the whole desktop should be mirrored to your TV over a wireless connection. Once everything's in place, all is left for you to do is pick up a channel or on-demand movie/show from the Sky Go app or the Virgin TV Go site to enjoy on the big screen.
If you are wondering, the same process can't be emulated on an Android phone or tablet. The following apps on Android have HDCP restrictions in place, which renders the protected streams invisible on a mirrored feed. In fact, iPhone, iPad, and Mac devices don't even allow screen mirroring unless the receiver is compatible with Apple's AirPlay protocol. Chromecast doesn't have AirPlay.
Thankfully, major British pay television provider BT offers Chromecast support for its complimentary live TV/on-demand service, BT TV. However, existing BT TV customers will need to pay for the BT TV App Extra subscription to unlock the functionality.
More Chromecast Guides
To Conclude
It seems like there are plenty of viable options for watching live TV on Chromecast, at least in the UK. Free services like the BBC iPlayer, ITV Hub, My5, All 4, and UKTV Play are only to scratch the surface in the vast list of apps with native Chromecast support.
Instead of using a Chromecast for live TV, you can also consider getting a Freeview aerial to watch up to 85 channels for free. Since they basically are over-the-air channels, you don't even need an internet connection. However, your TV has to be Freeview-compatible, or you need to buy an external Freeview box to view the OTA channels.
In the UK, you will also need an annual TV license to watch free television broadcasts over either the internet or an aerial connection. It's a criminal offense to watch live TV without a valid TV license.
How to Watch Live TV on Chromecast in the UK